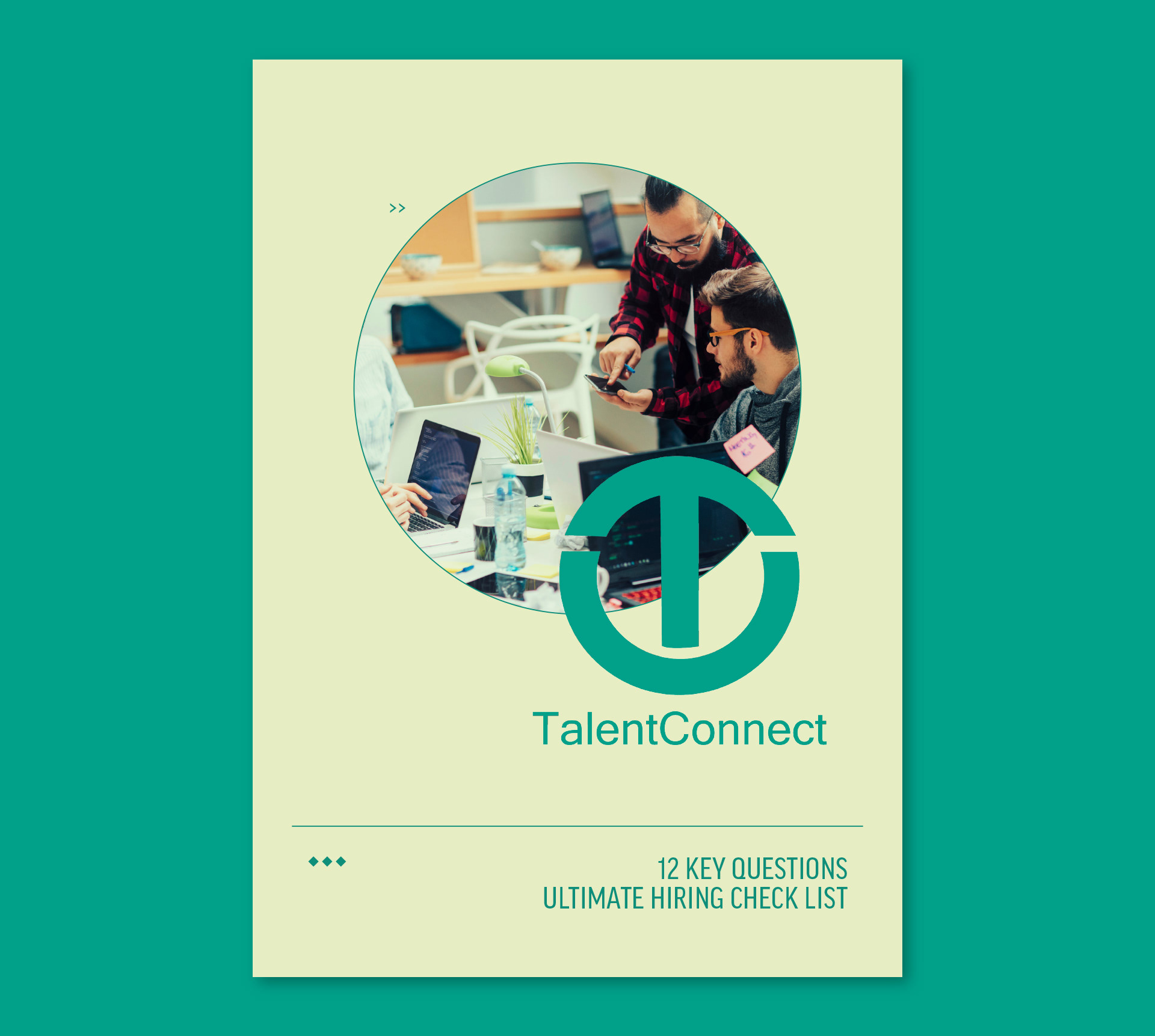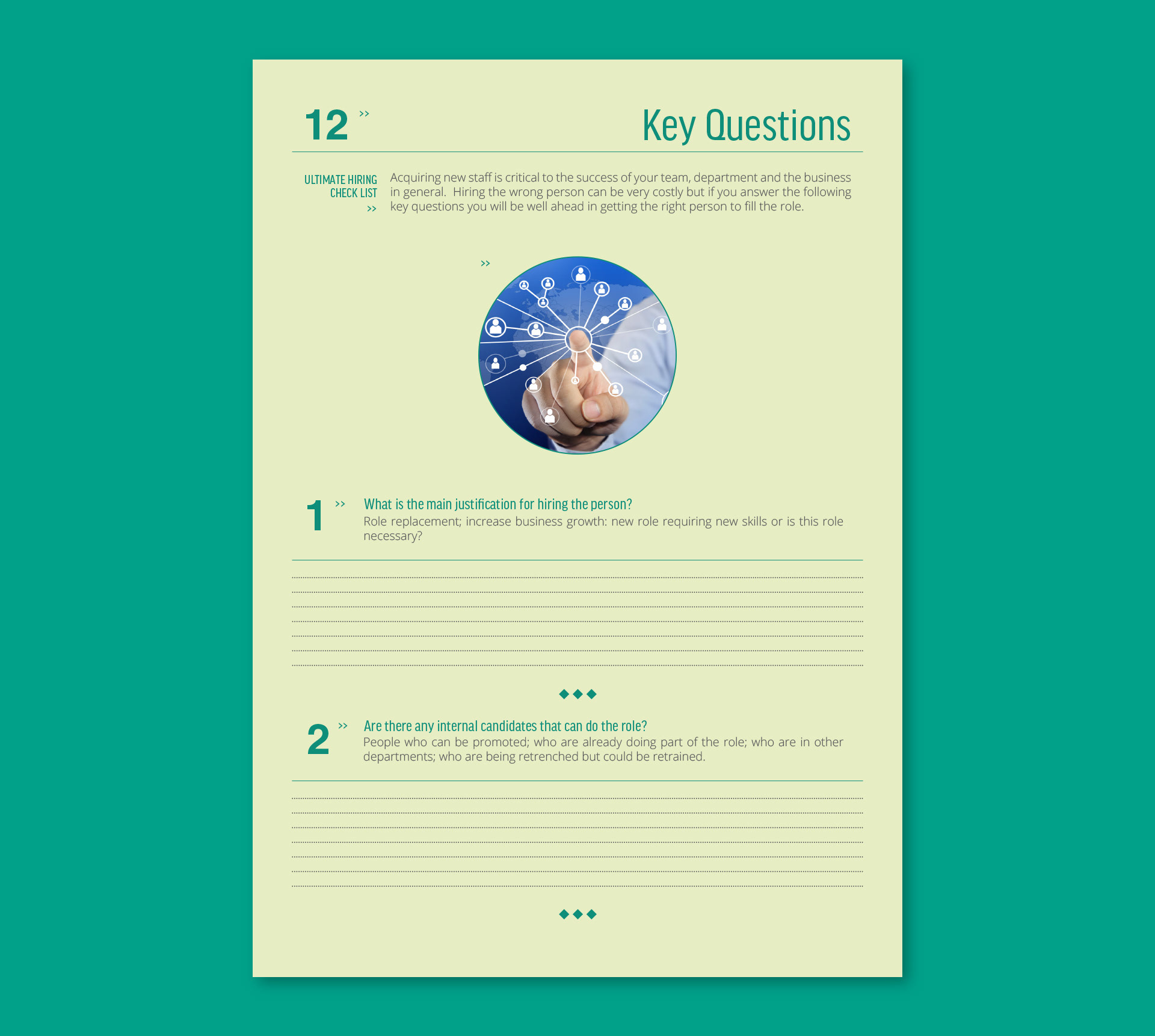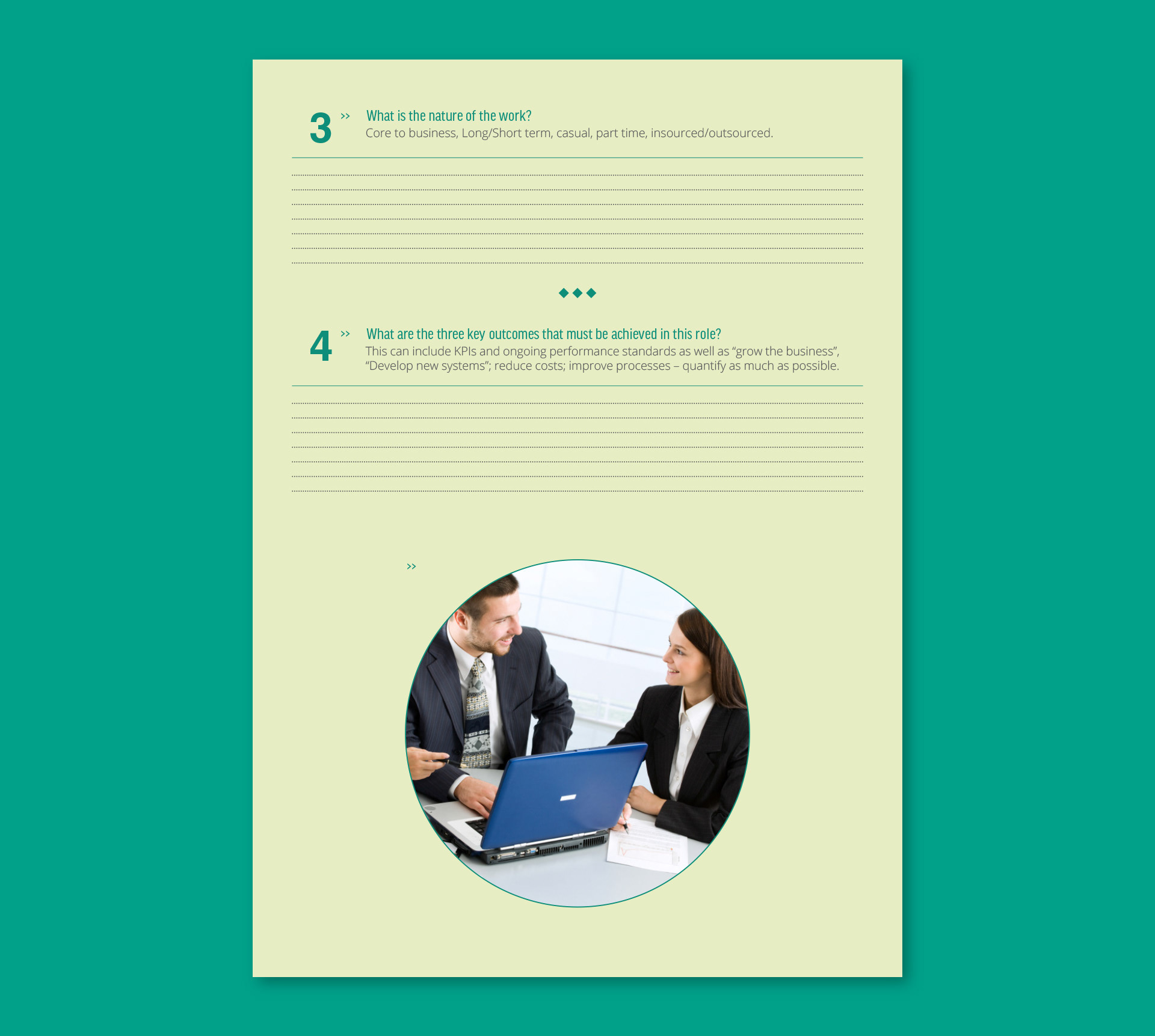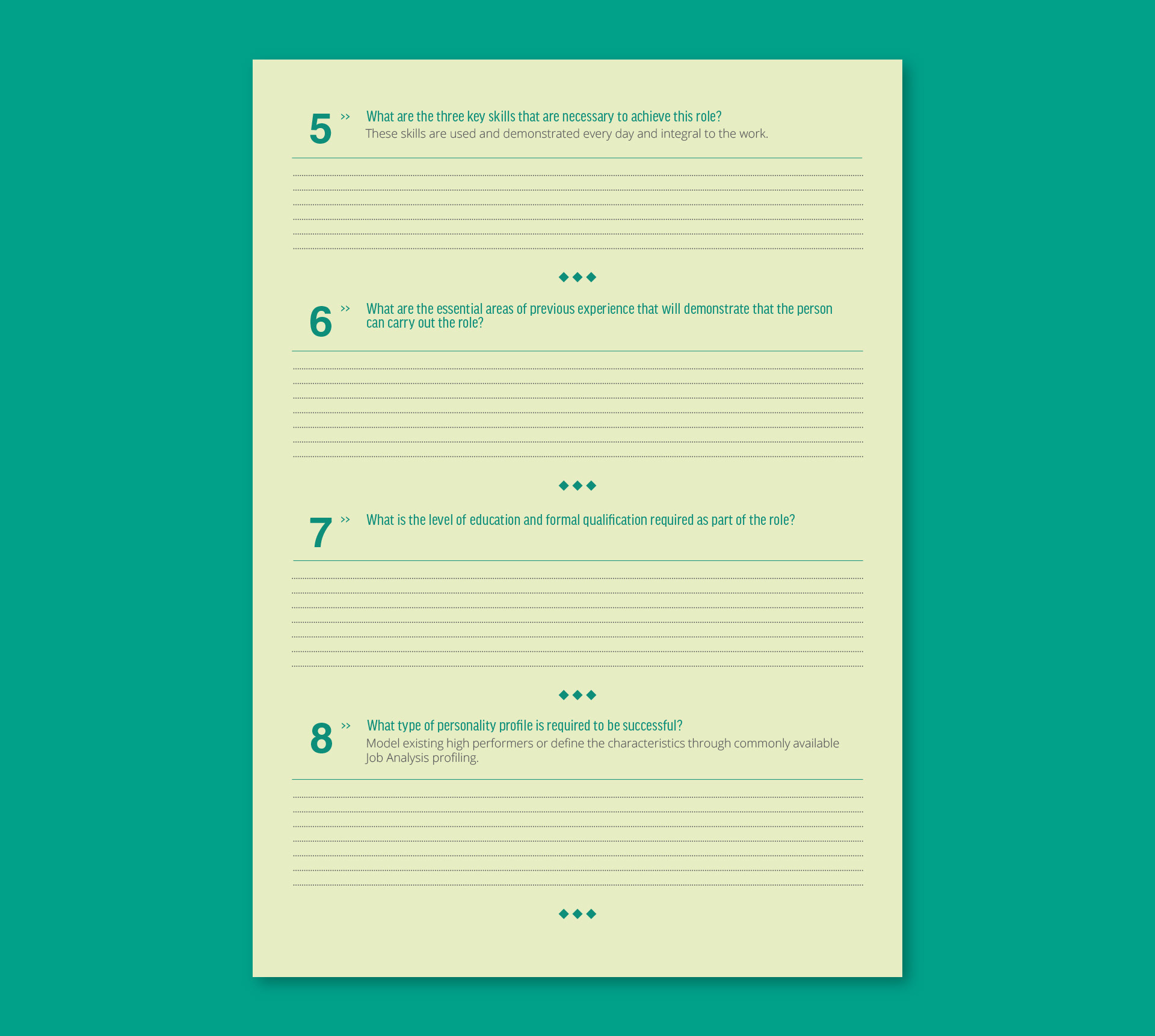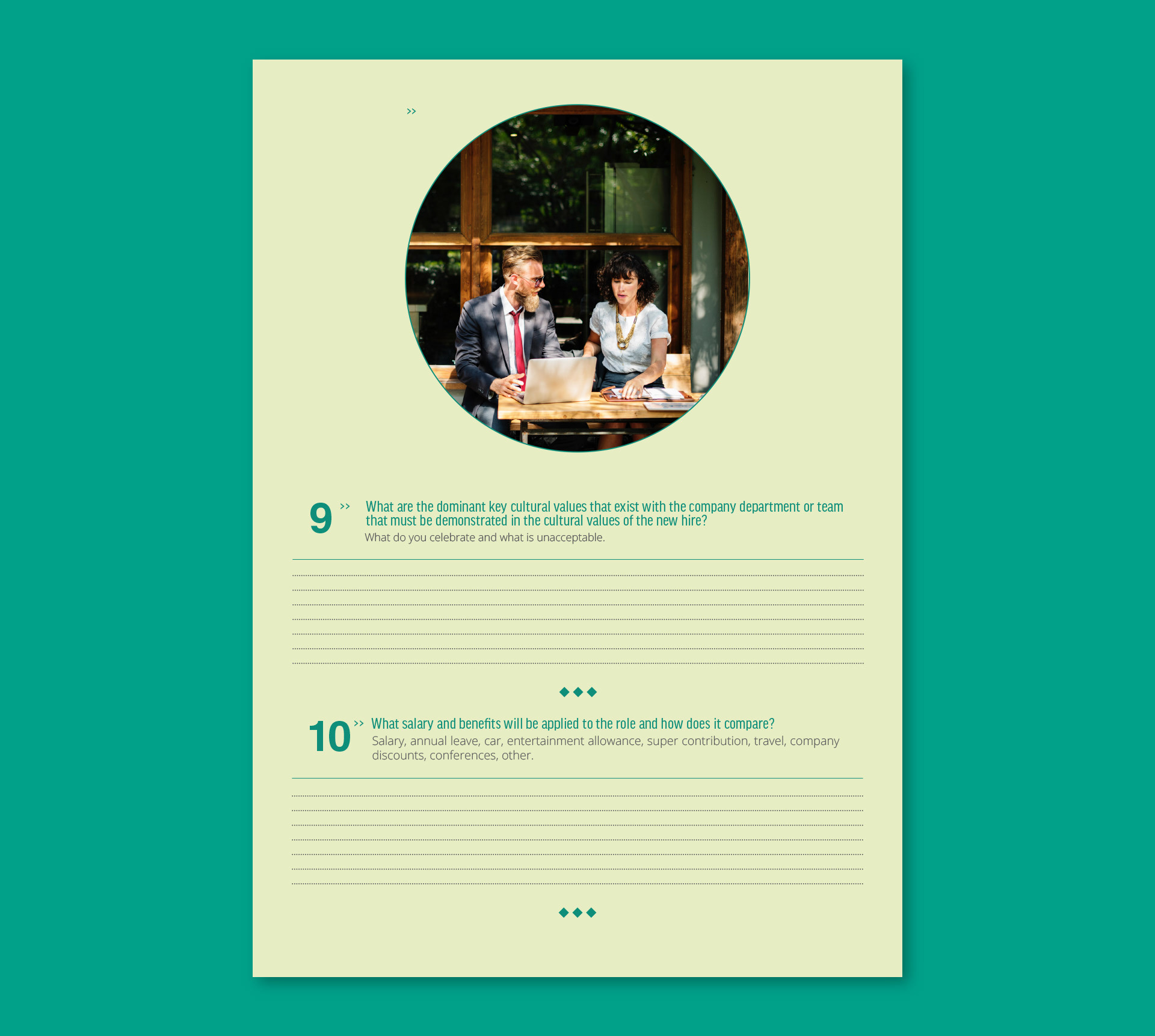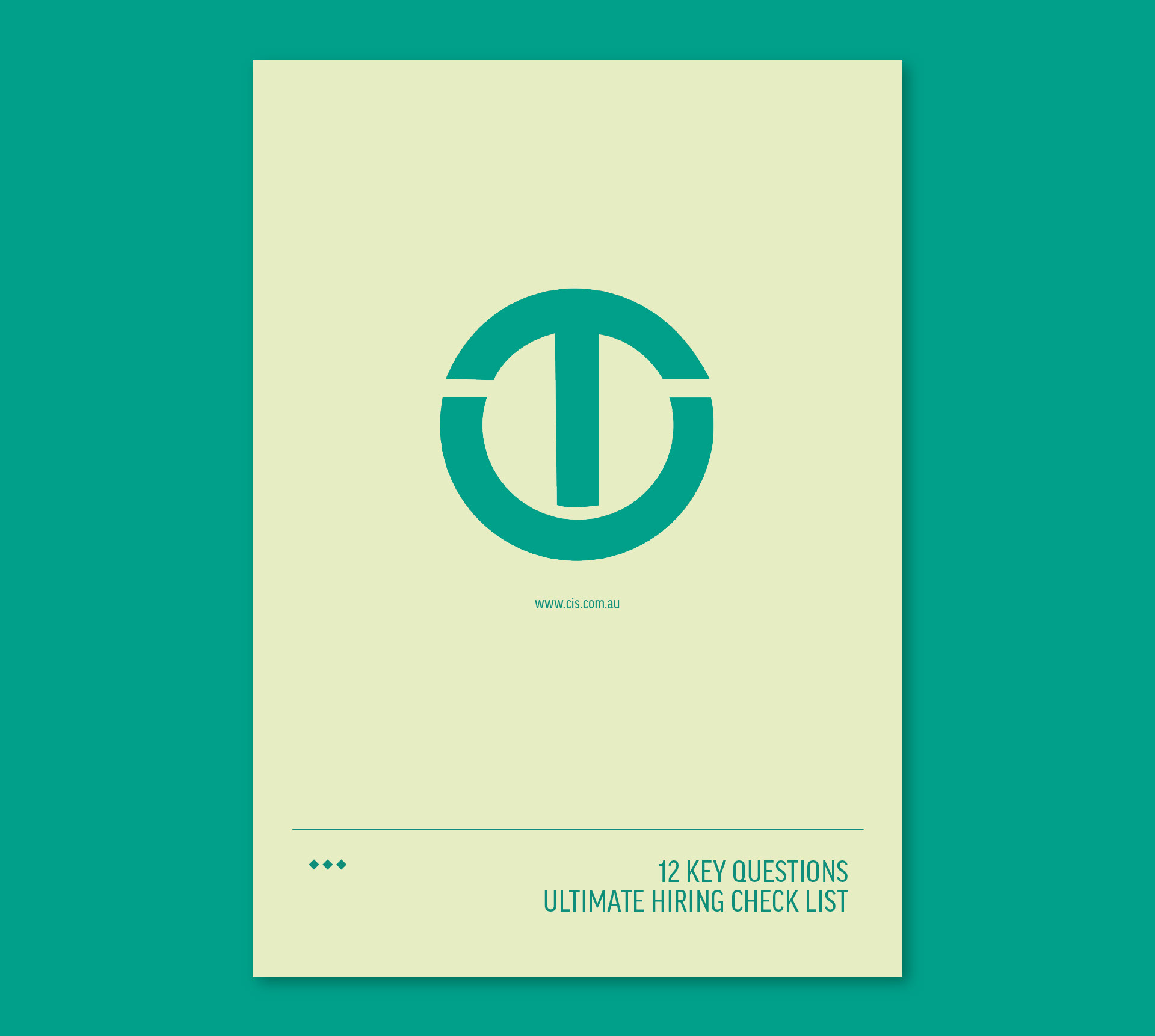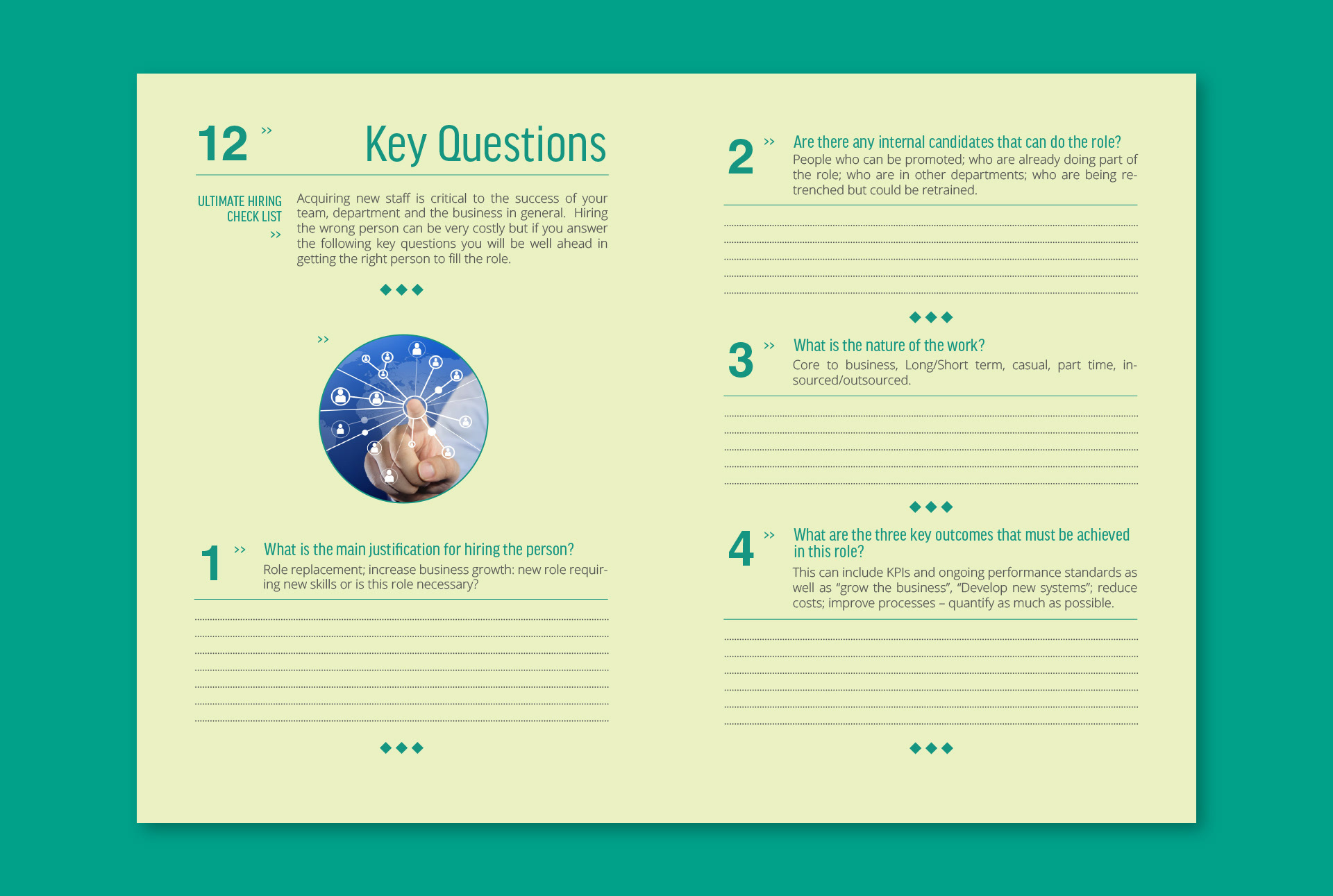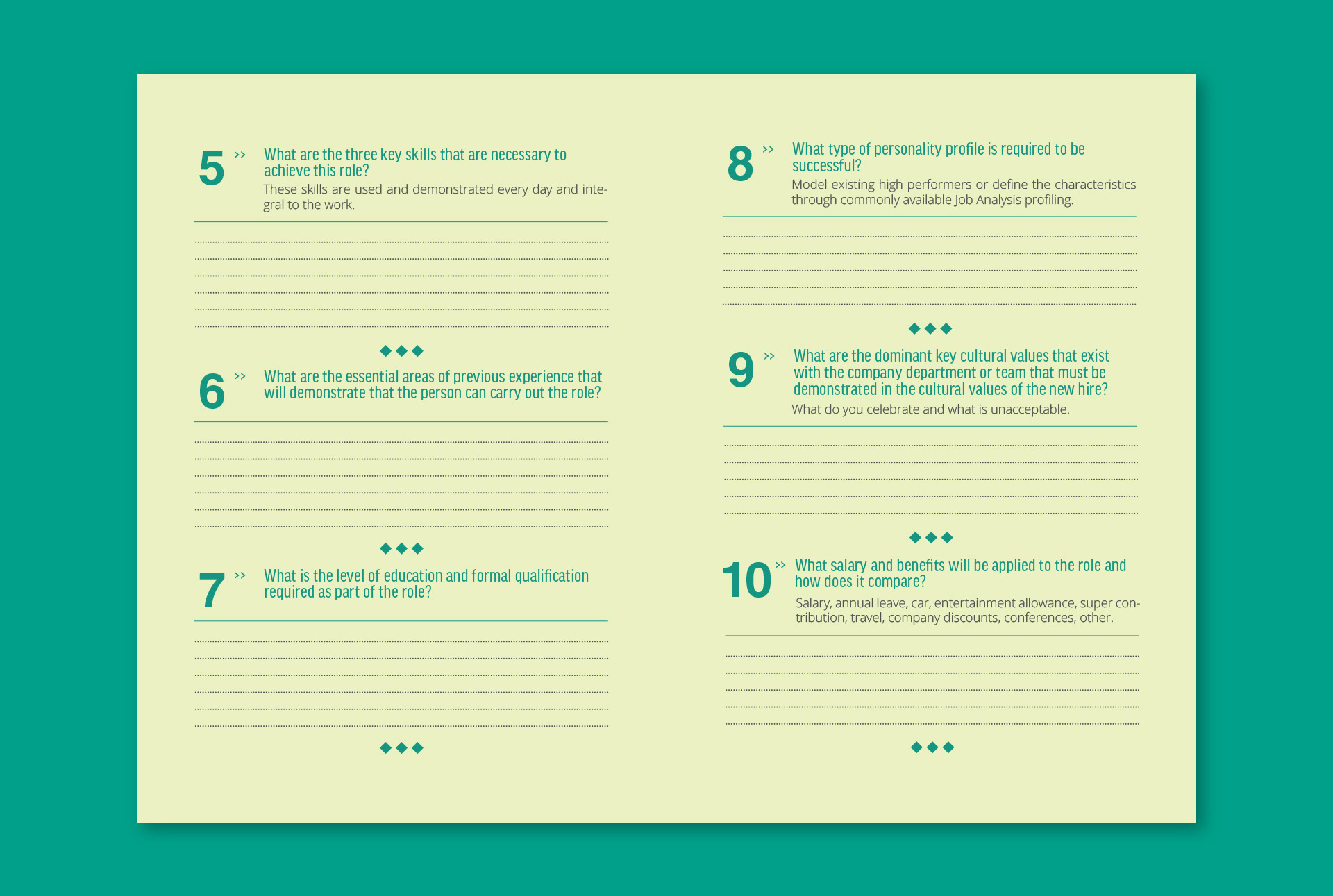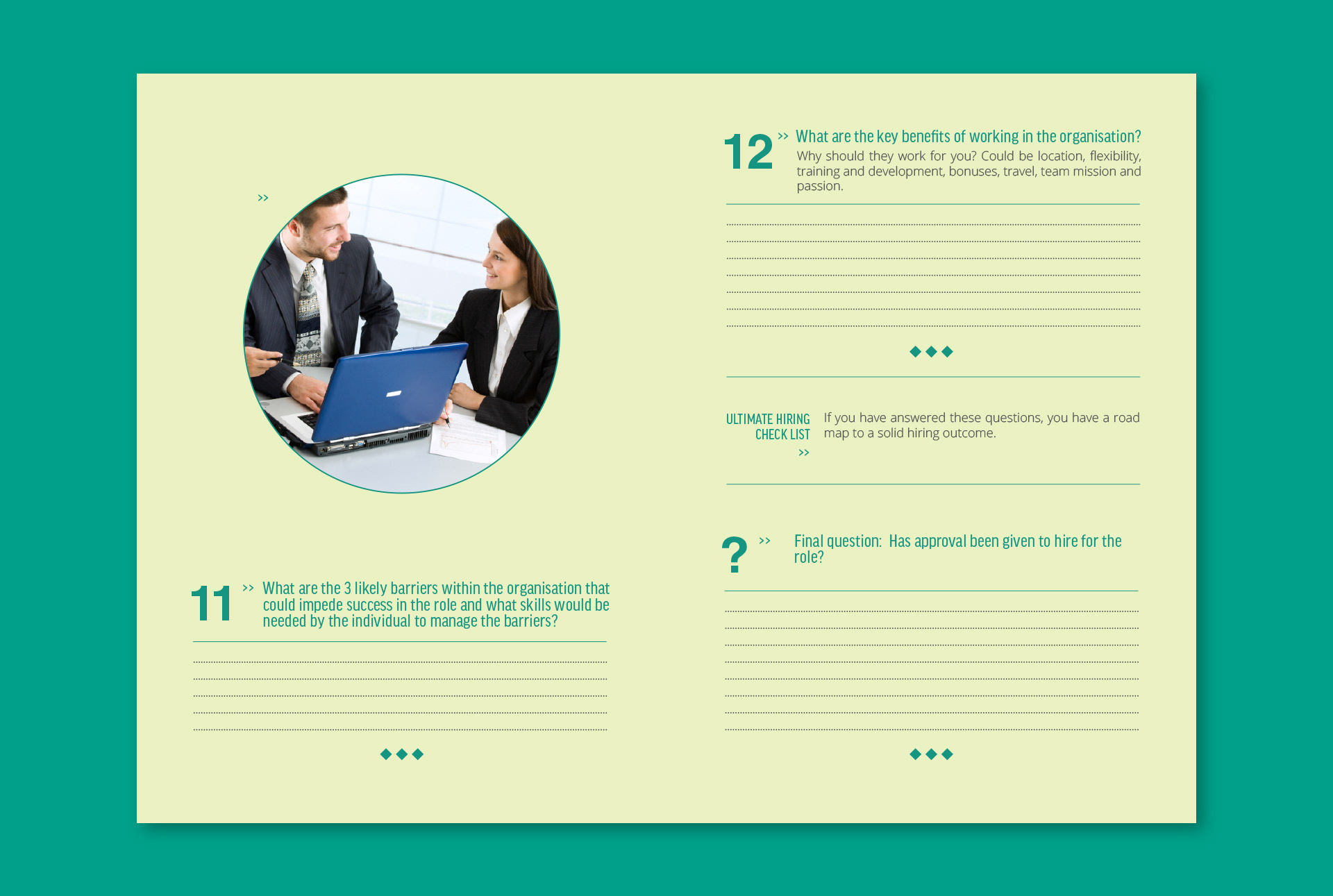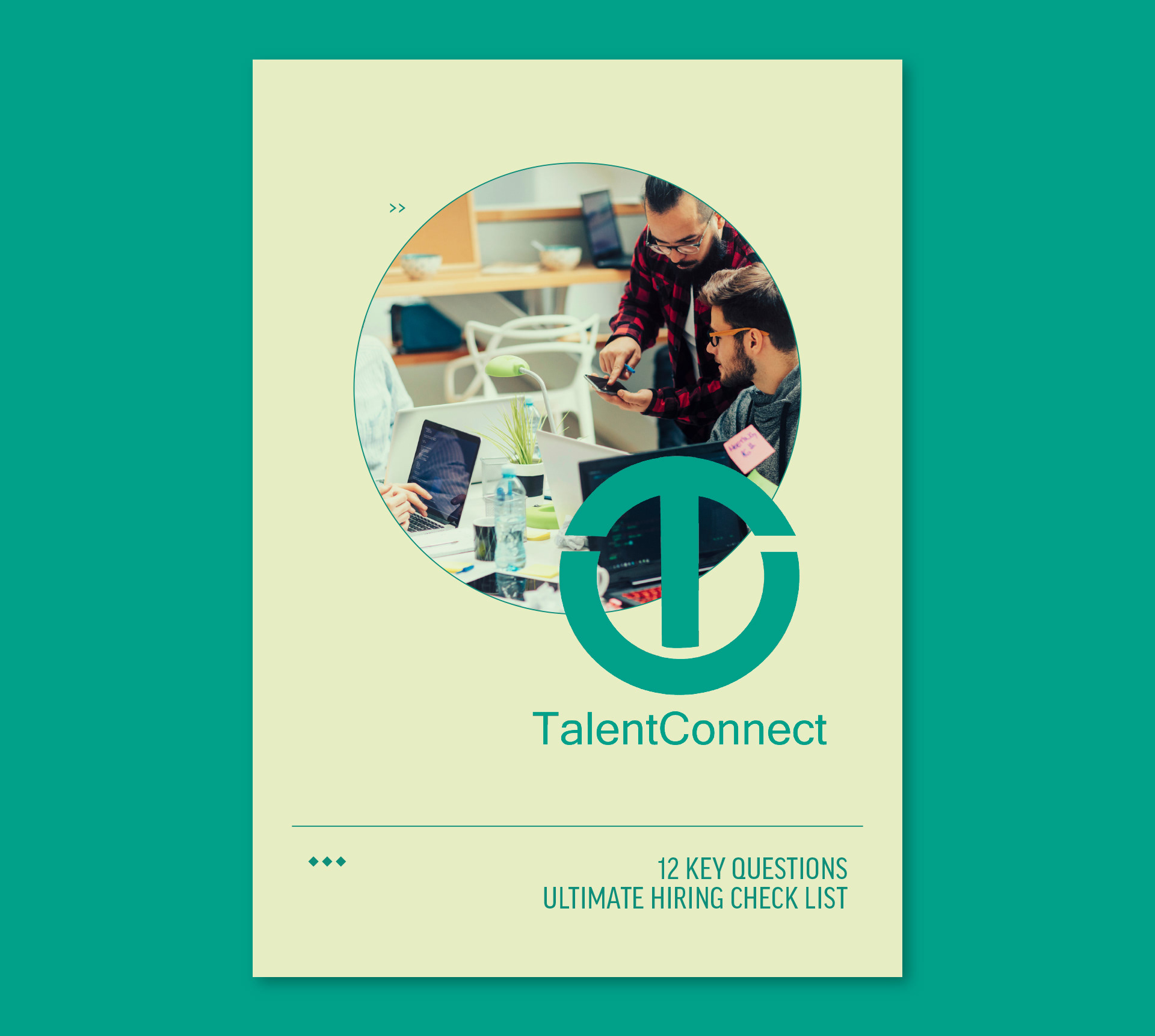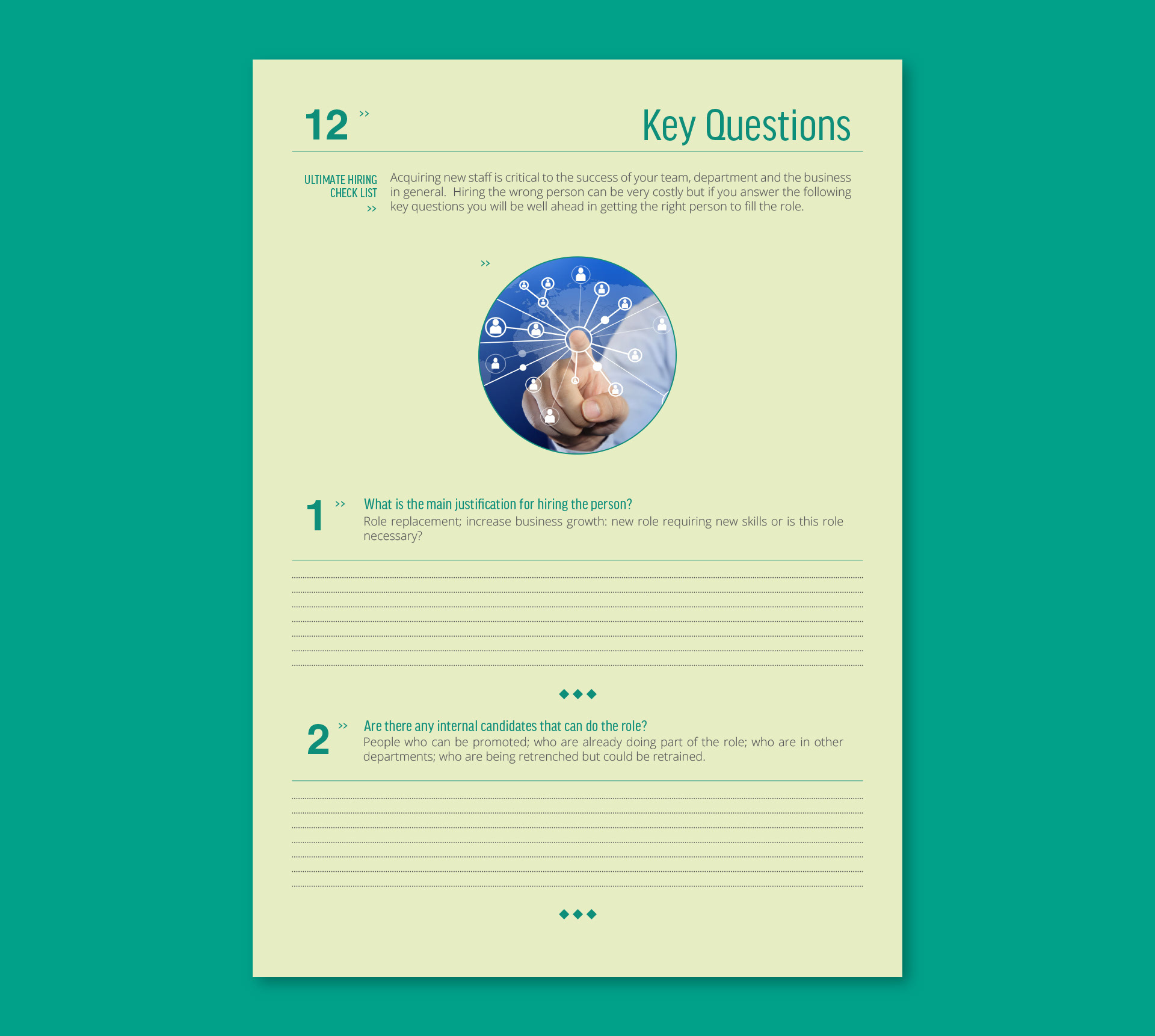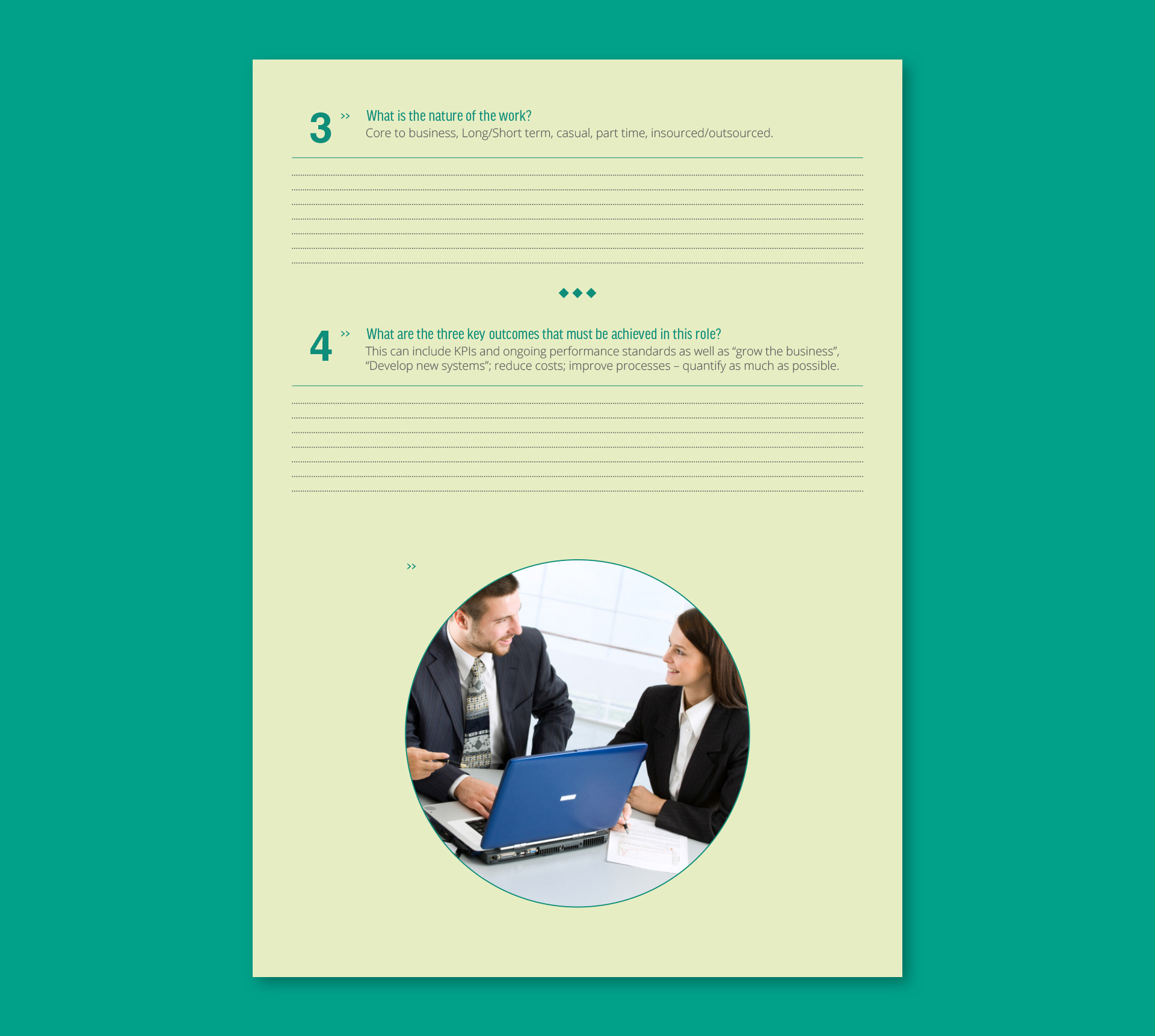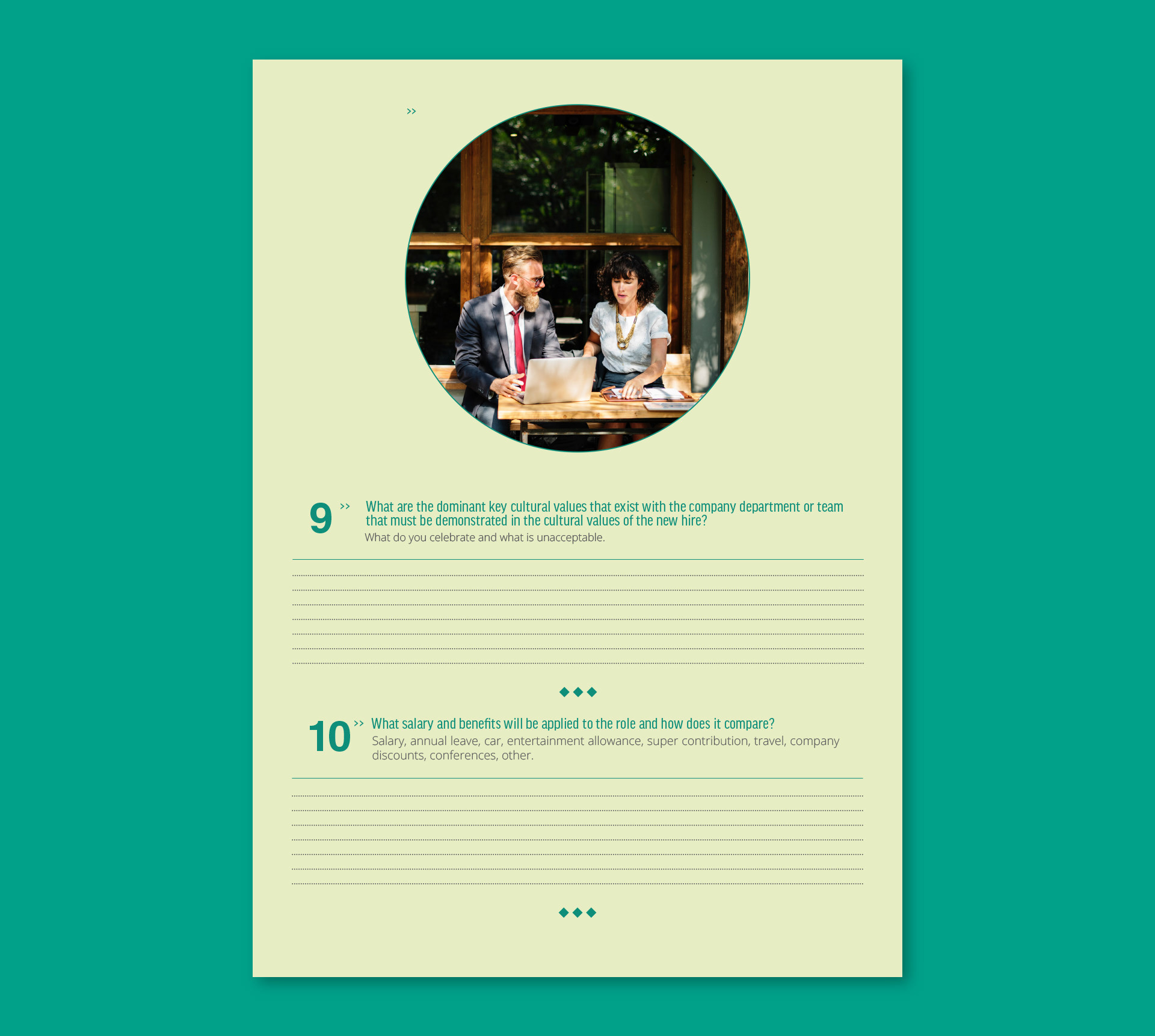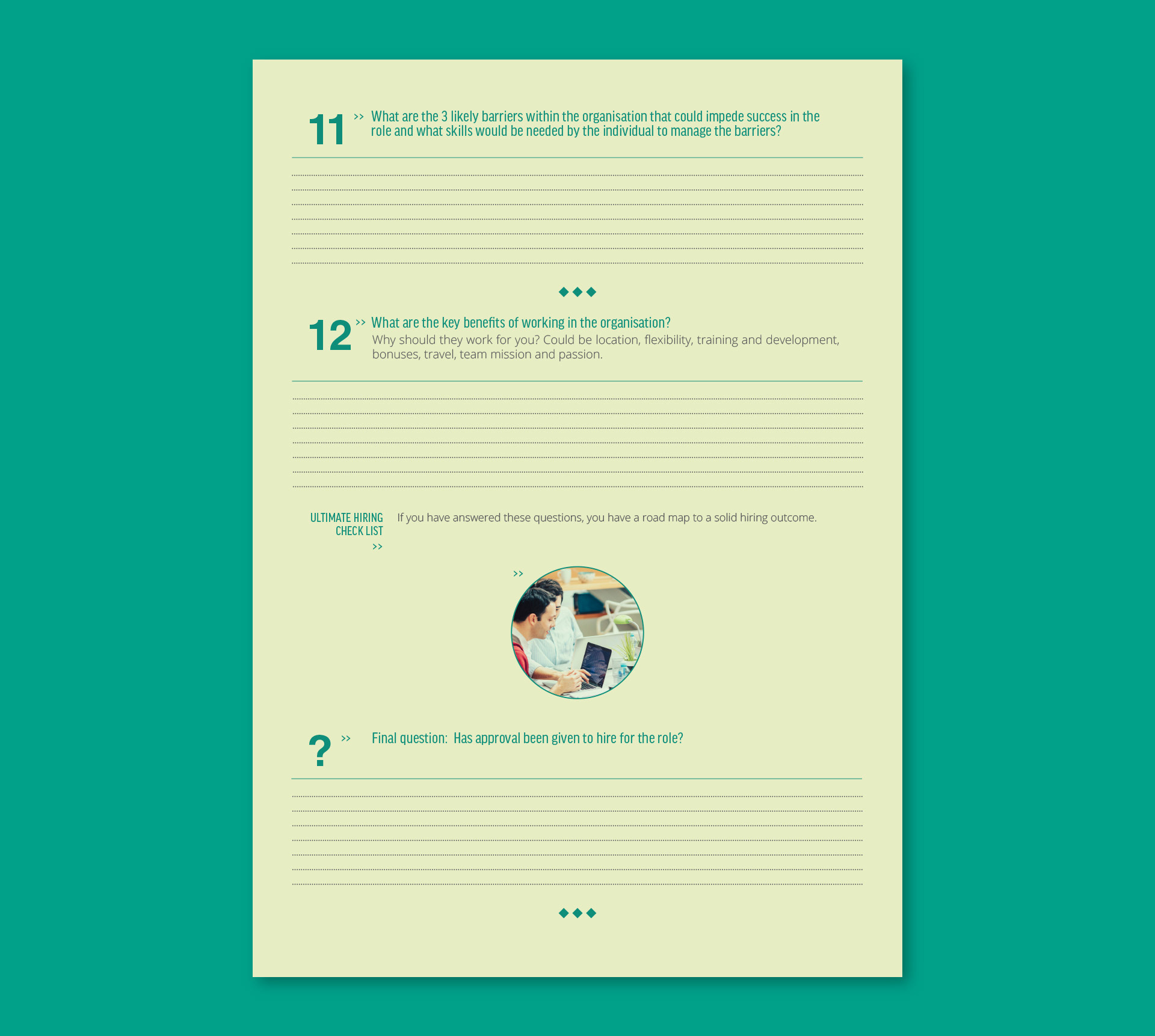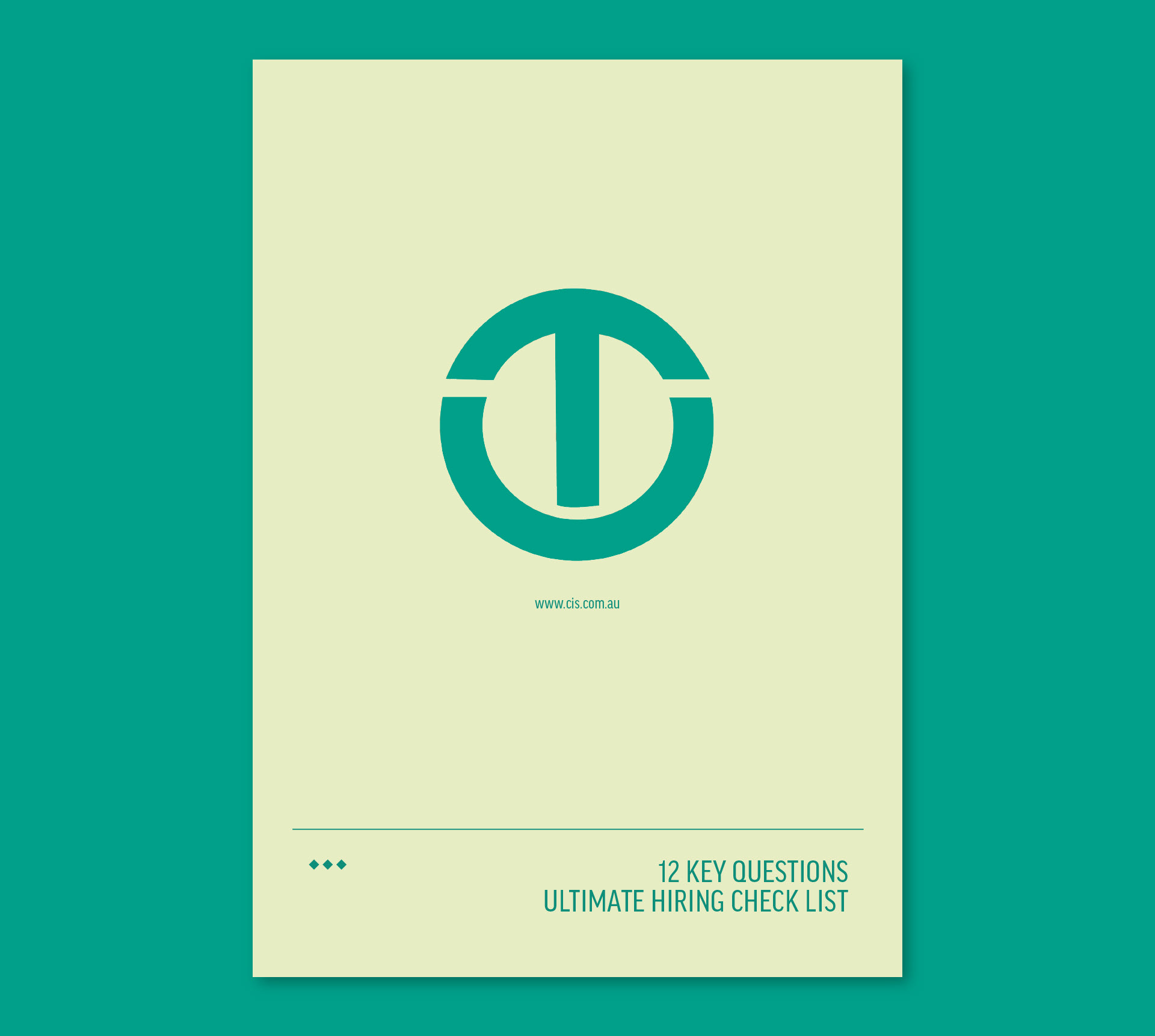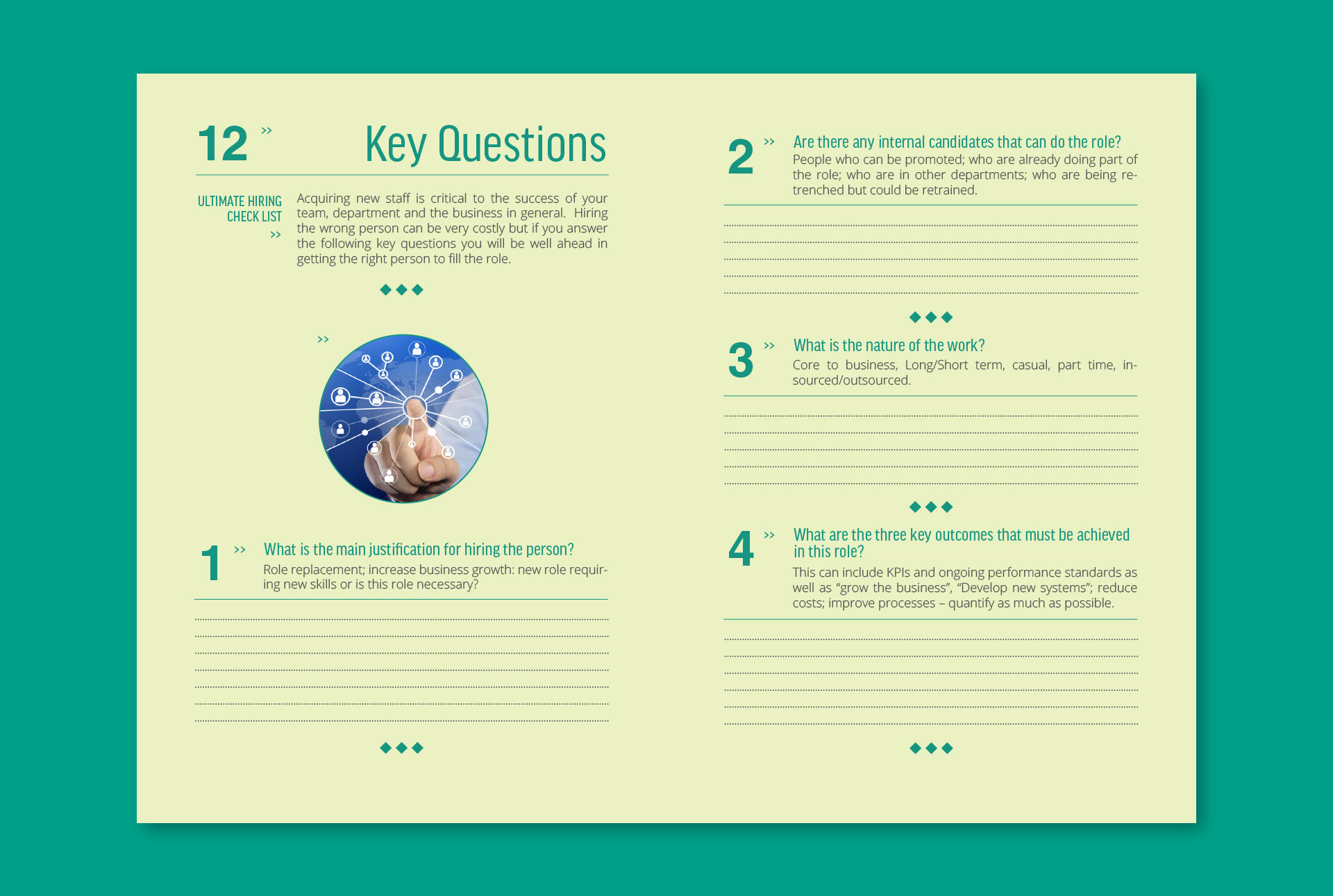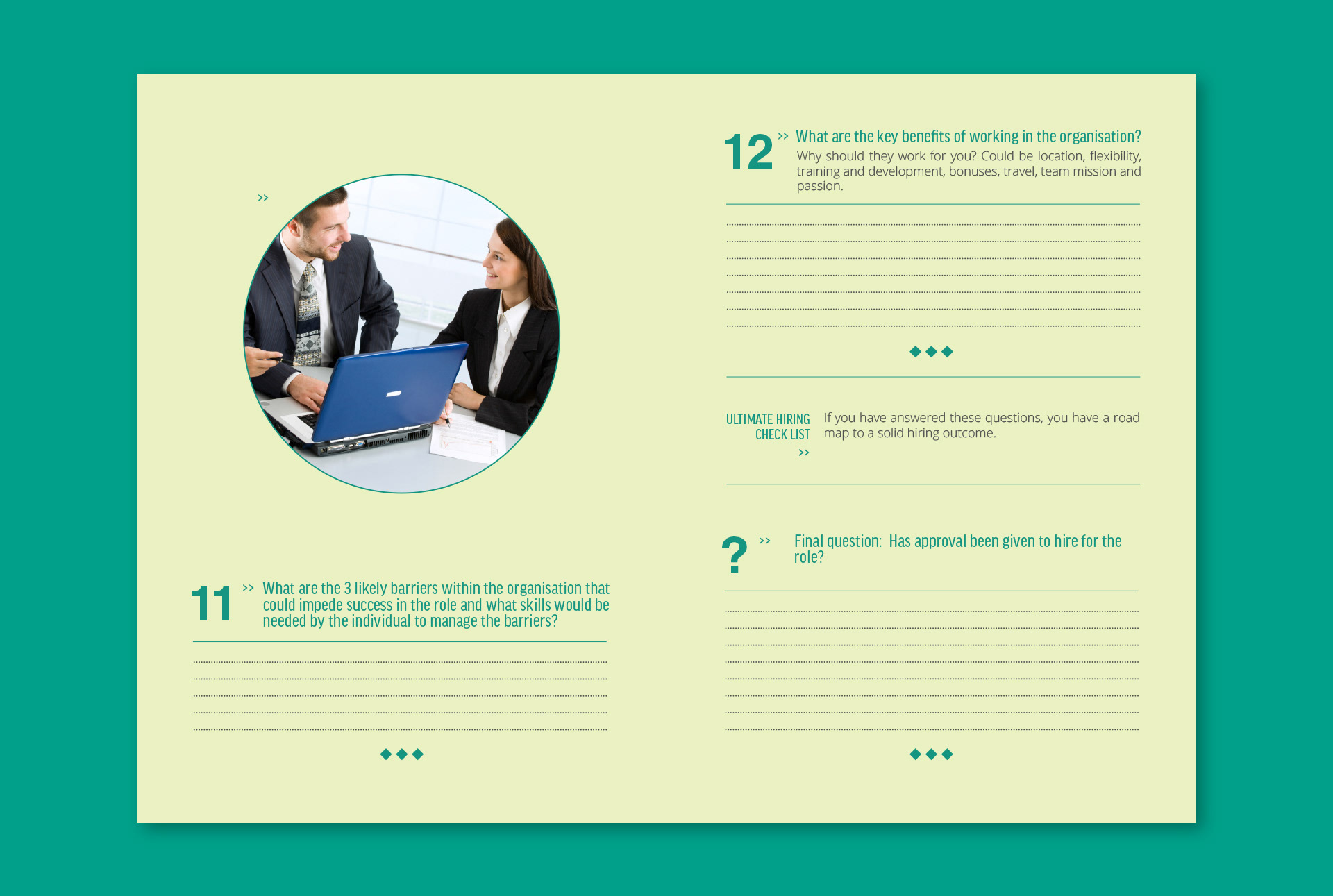 EN //

Corporate Information Systems Pty. Ltd. was founded in 1995. The company's line of business includes providing computer related services and consulting.
Through their TalentConnect process, they ensure that the people nominated for jobs selection not only can do the work but will do the work.  To underpin the process, they offer their clients a 12-month Guarantee of replacement free of charge should the chosen candidate leave. 
My job was to create an attractive and modern Hiring Checklist, a document with the essential questions all managers should ask before hiring a person.
The finished design included a booklet layout and a digital version.
ES //

Corporate Information Systems Pty. Ltd. fue fundada en 1995. La línea de negocio de la compañía incluye el suministro de servicios relacionados con informática y consultoría.
A través de su proceso TalentConnect, se aseguran de que las personas nominadas no solo esten cualificadas para el puesto de trabajo, si no que esten dispuestas a hacerlo. Para respaldar este proceso, ofrecen a sus clientes una garantía de reemplazo de 12 meses sin cargo en caso de que el candidato elegido se renuncie.
Mi trabajo consistió en crear una Lista de Contratación atractiva y moderna, un documento con las preguntas esenciales que todos los gerentes deben hacer antes de contratar a una persona.
El diseño final incluyó un diseño de folleto y una  versión digital.
To see more you can visit: