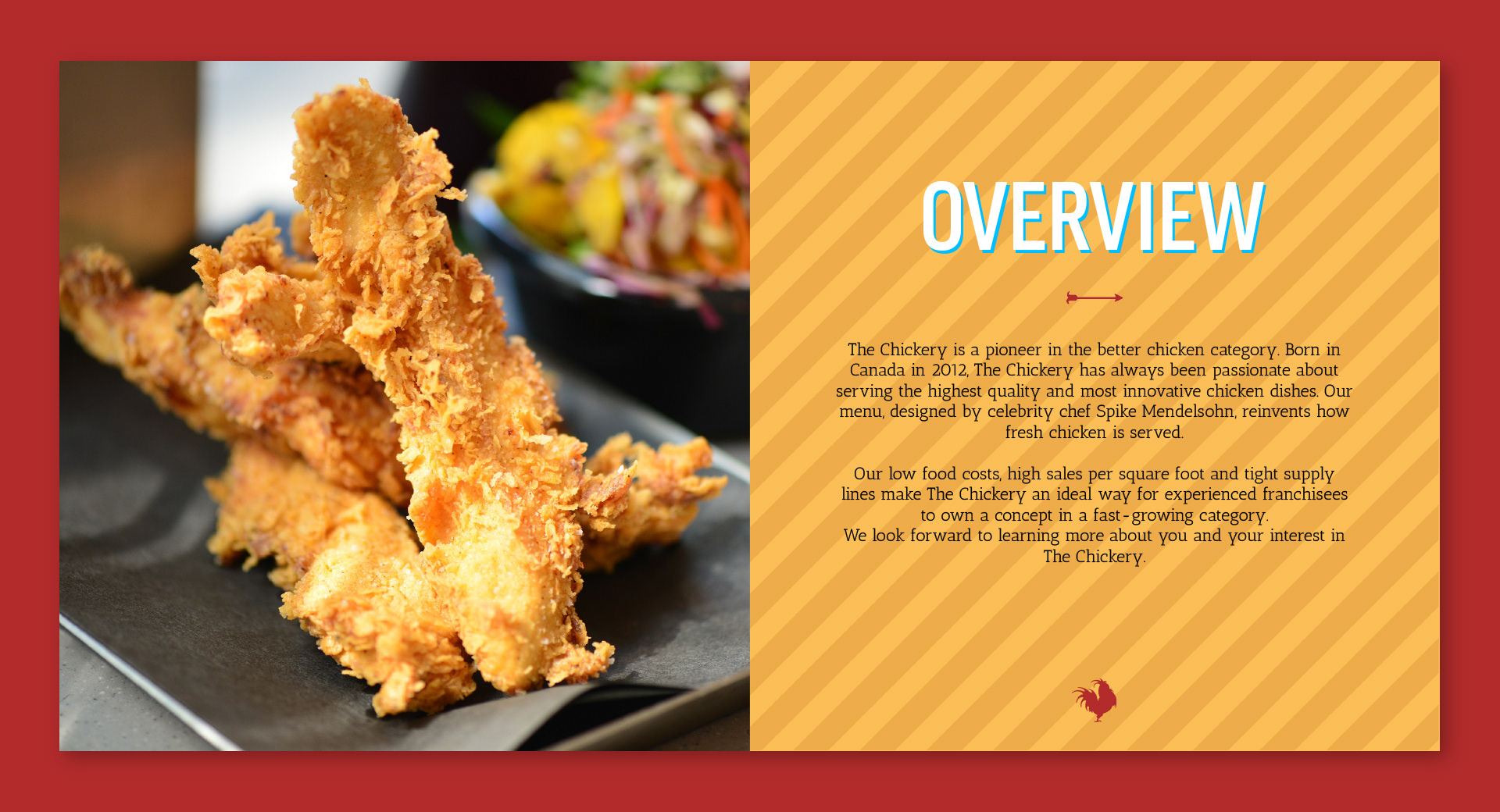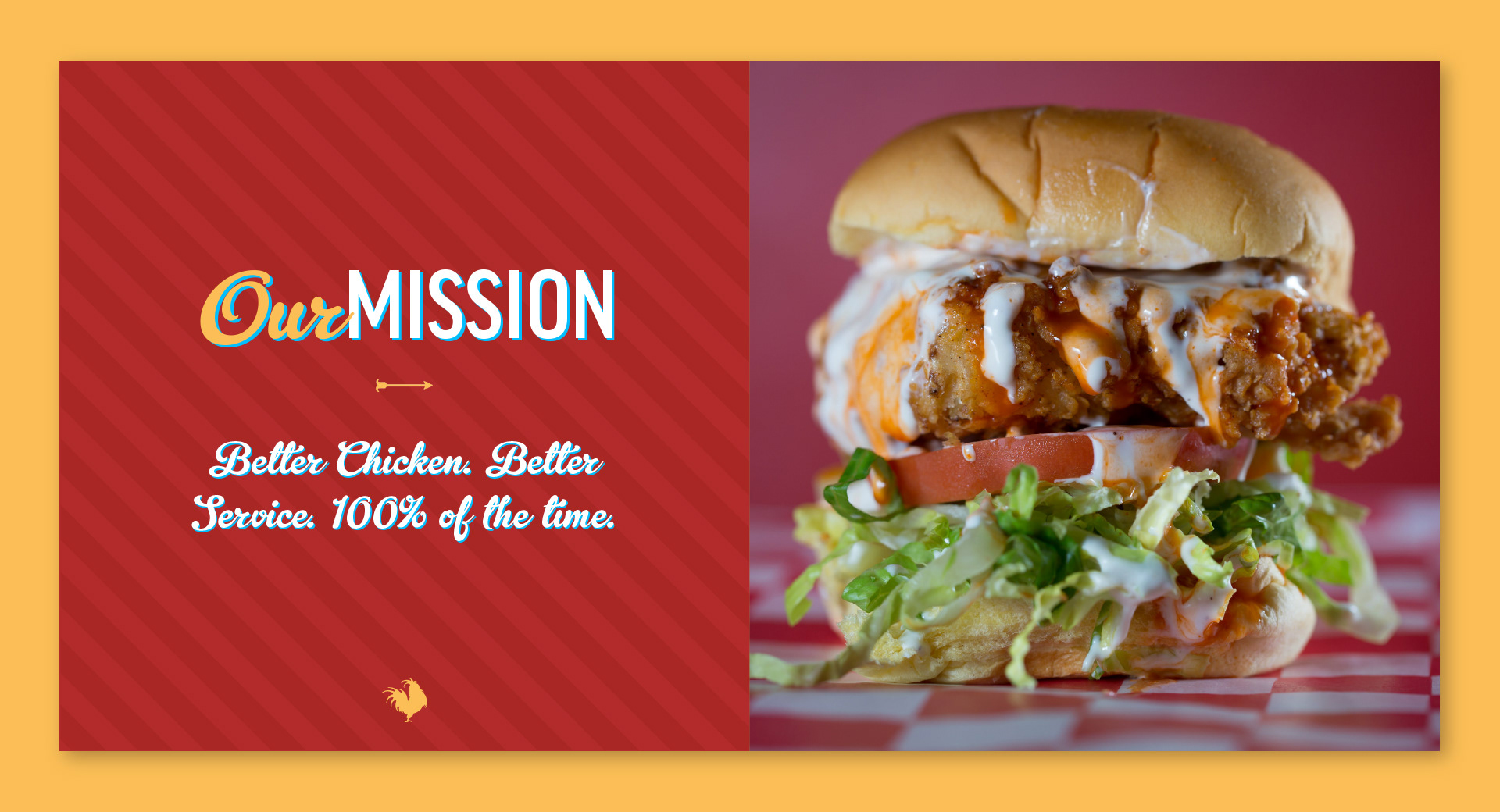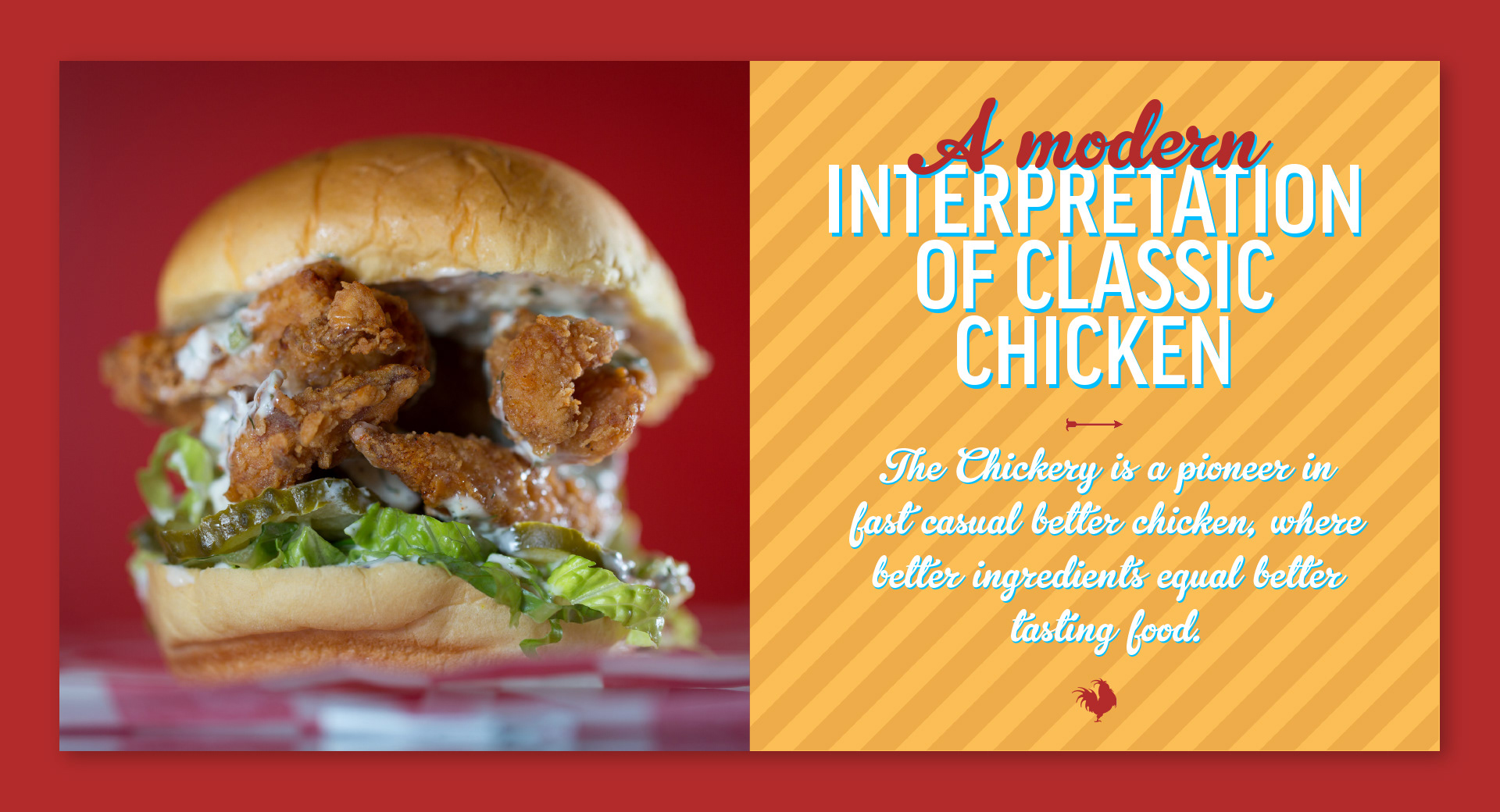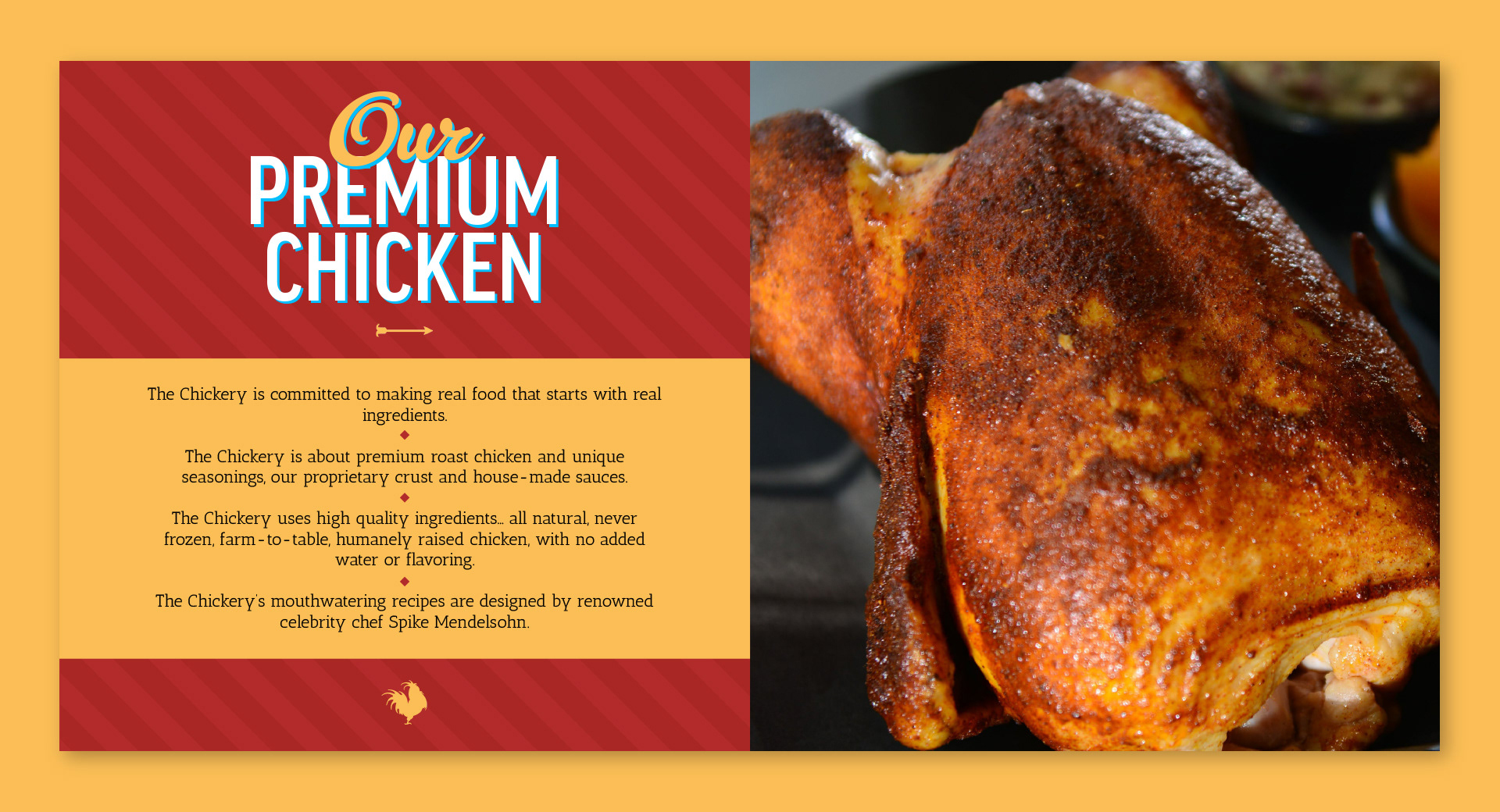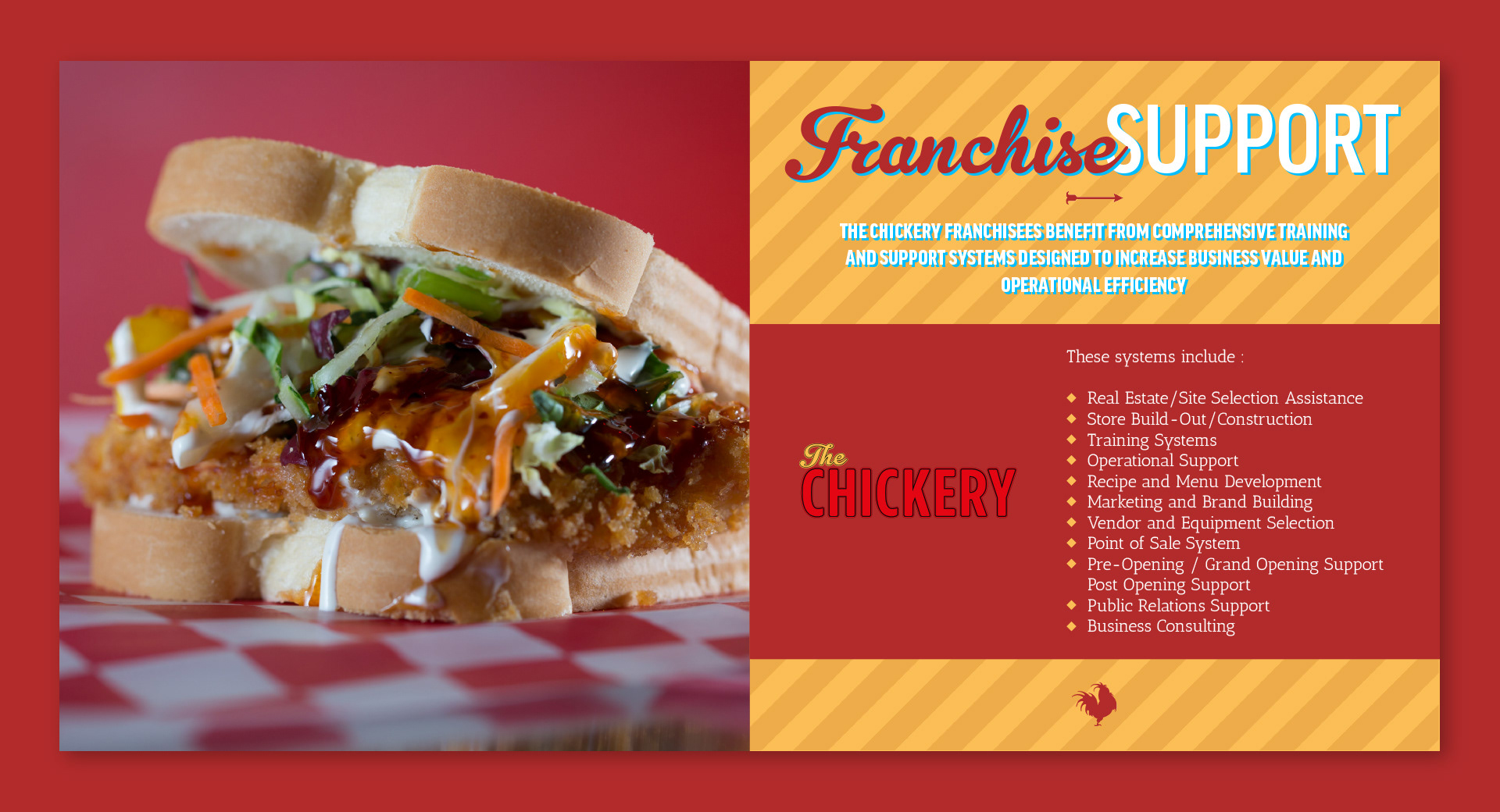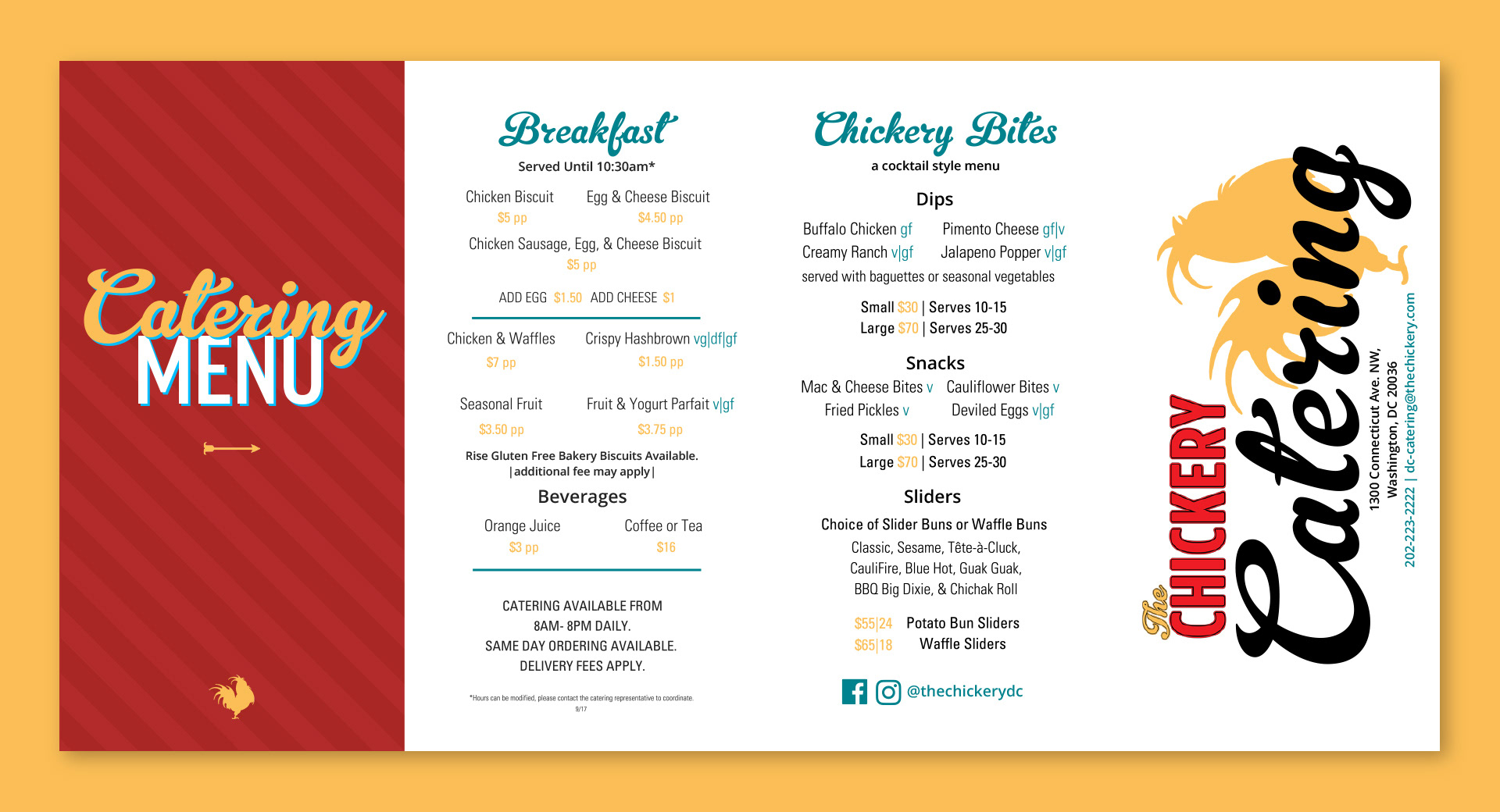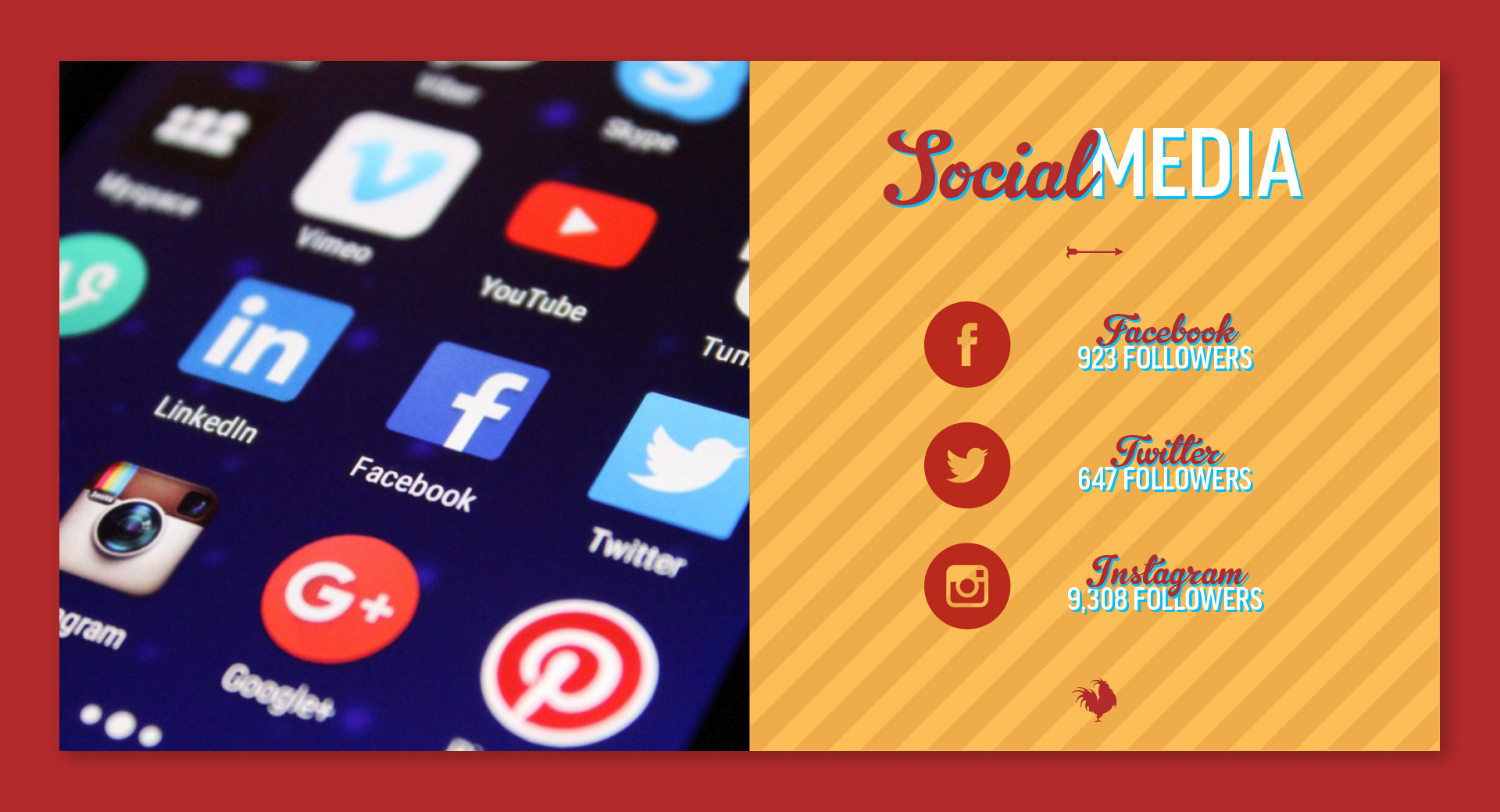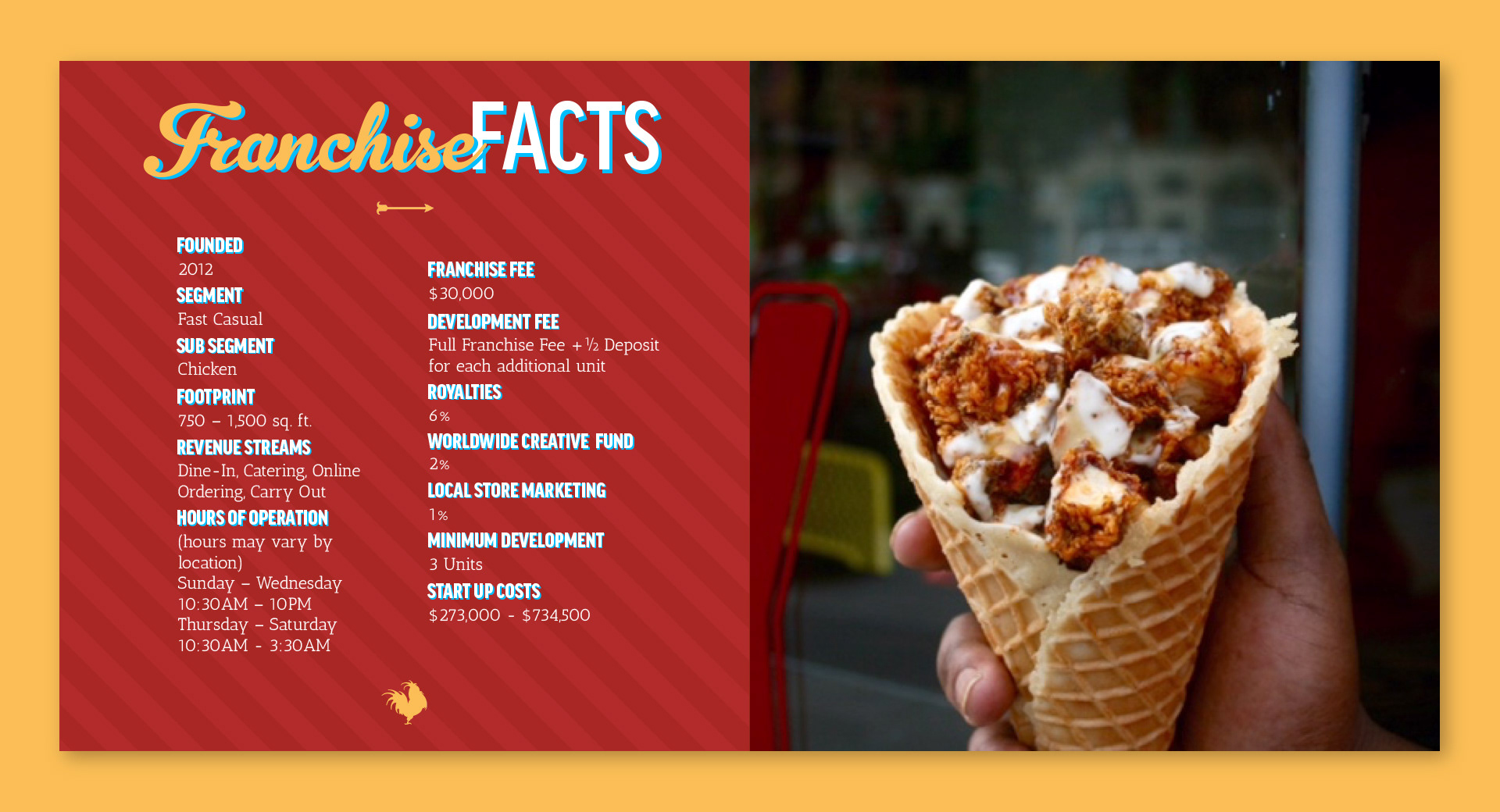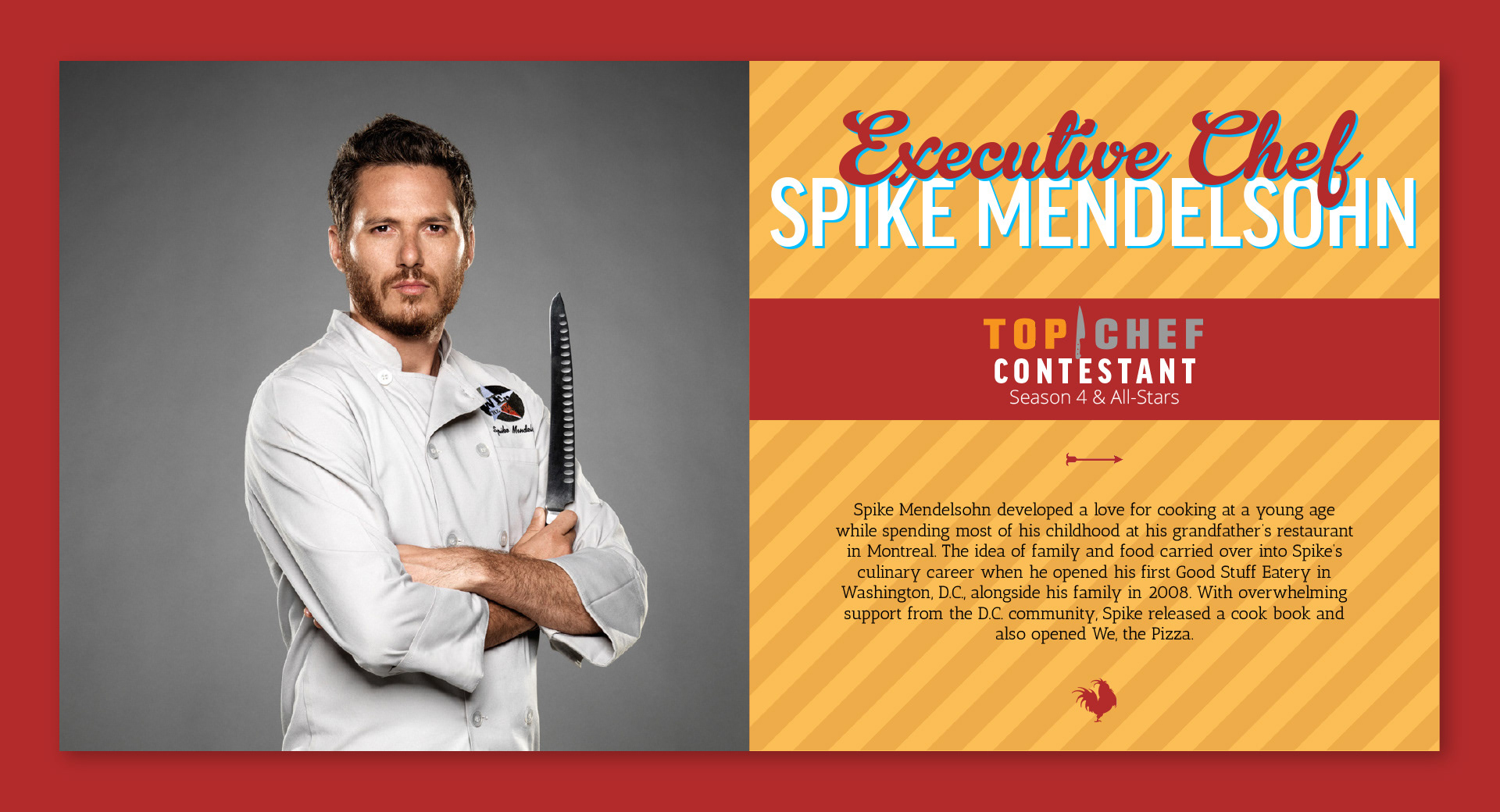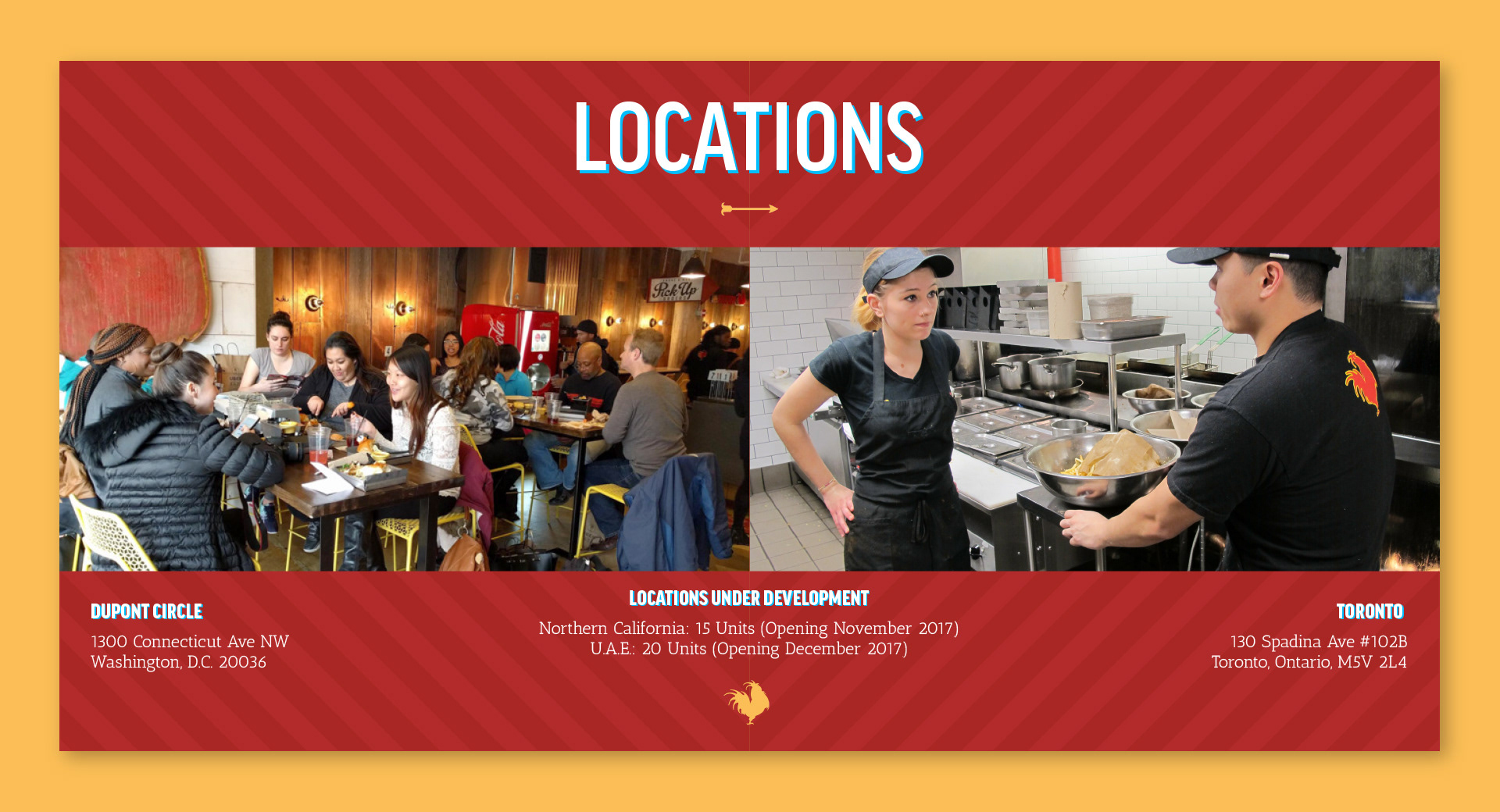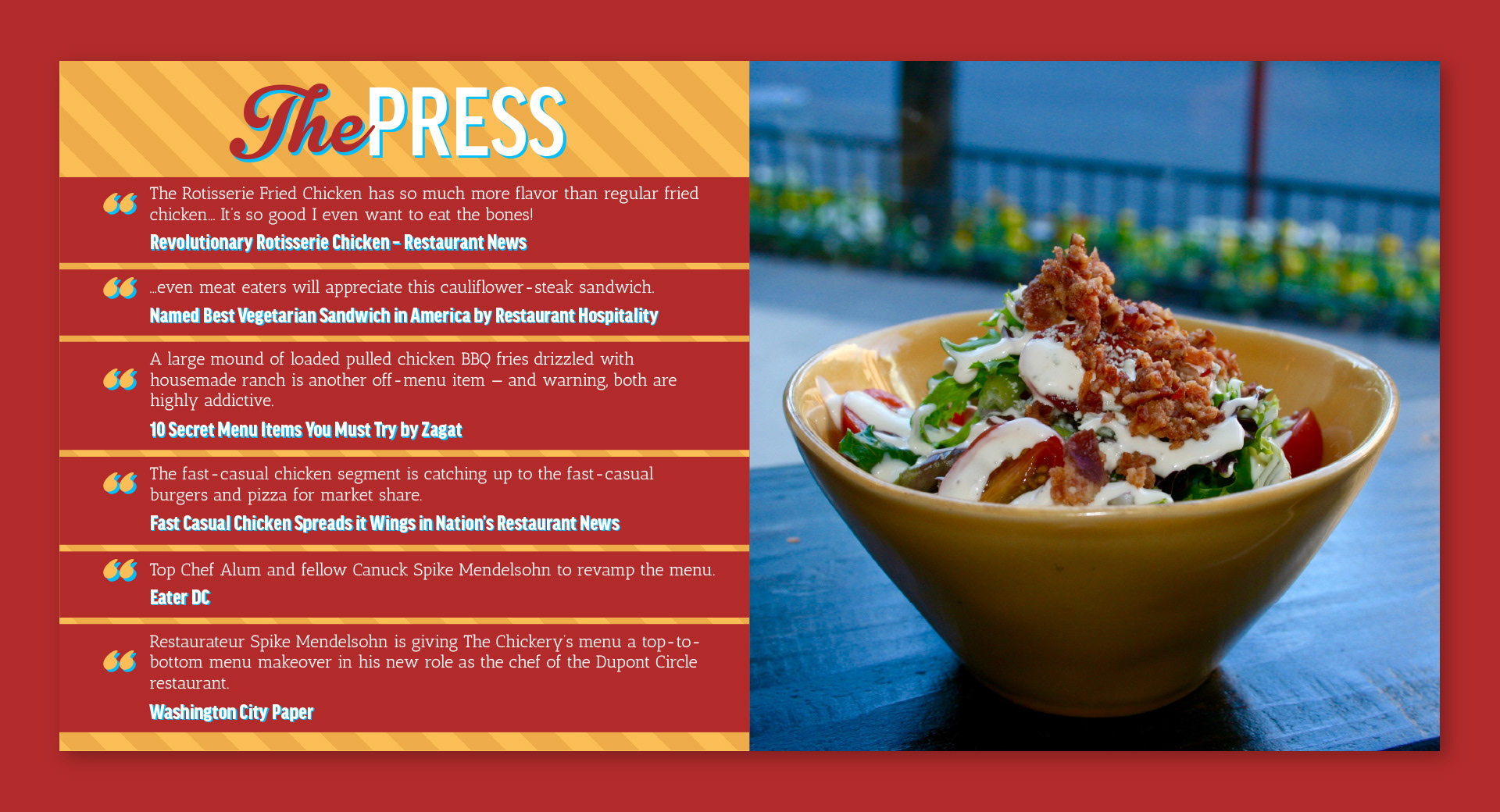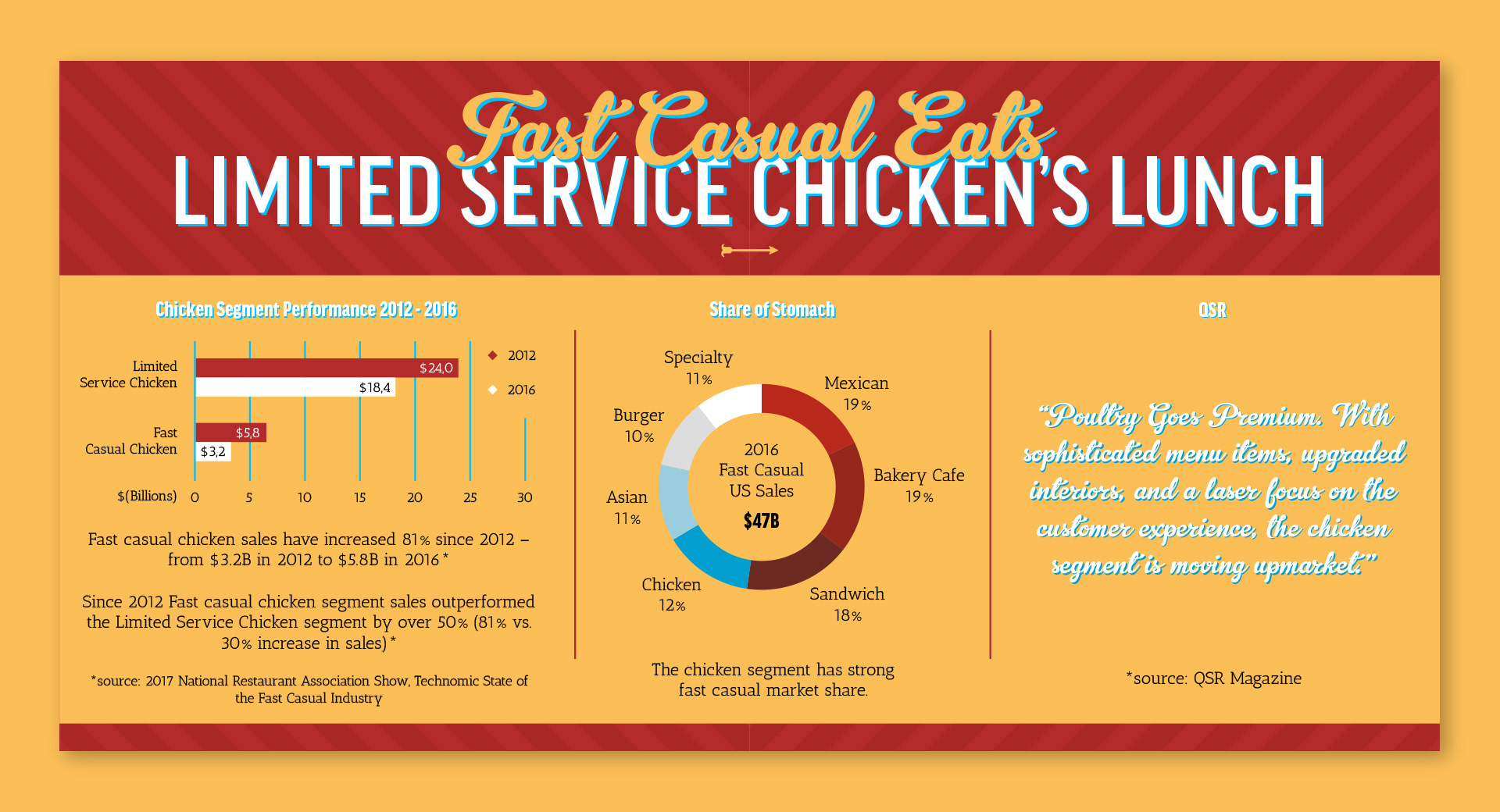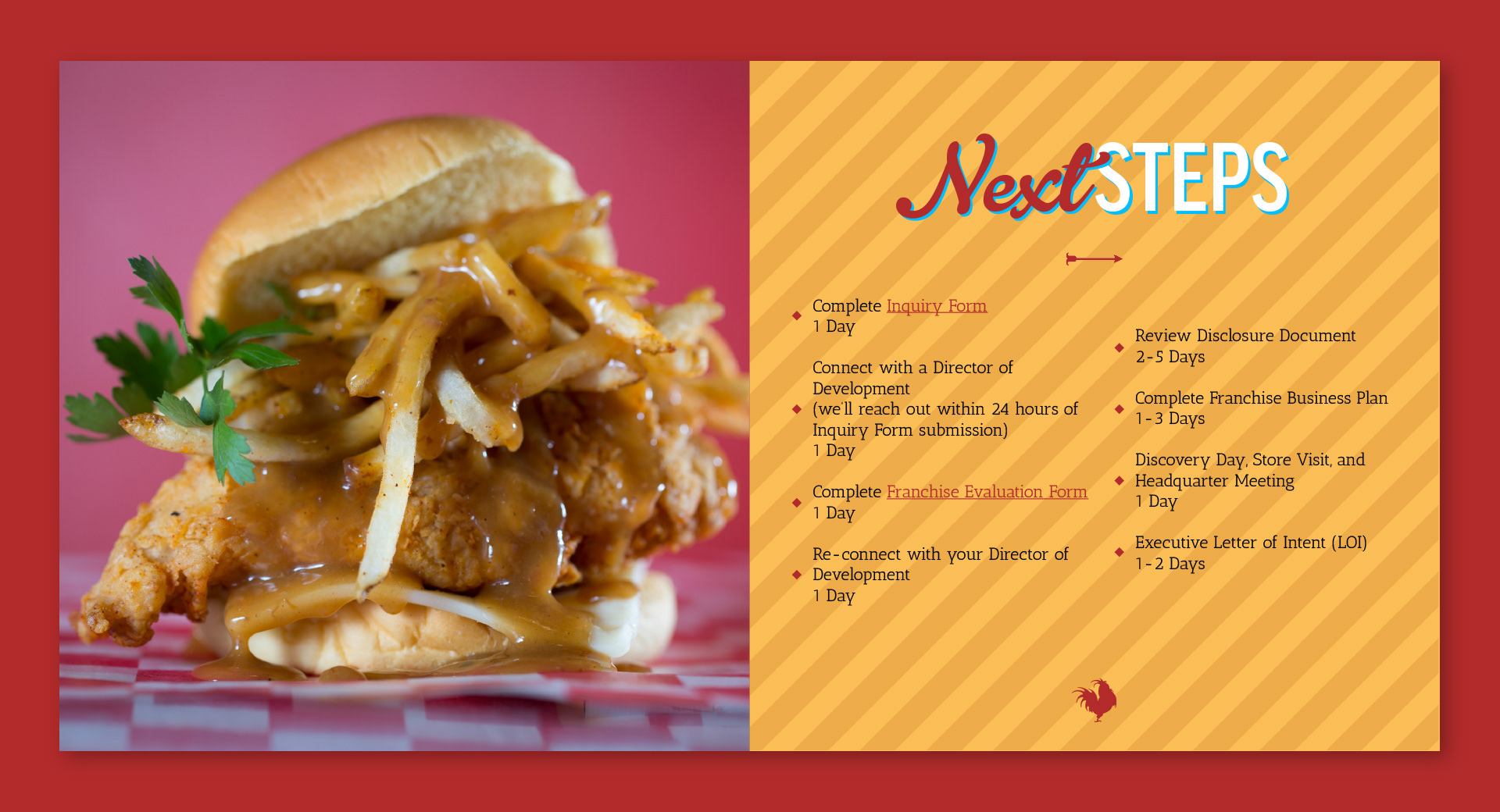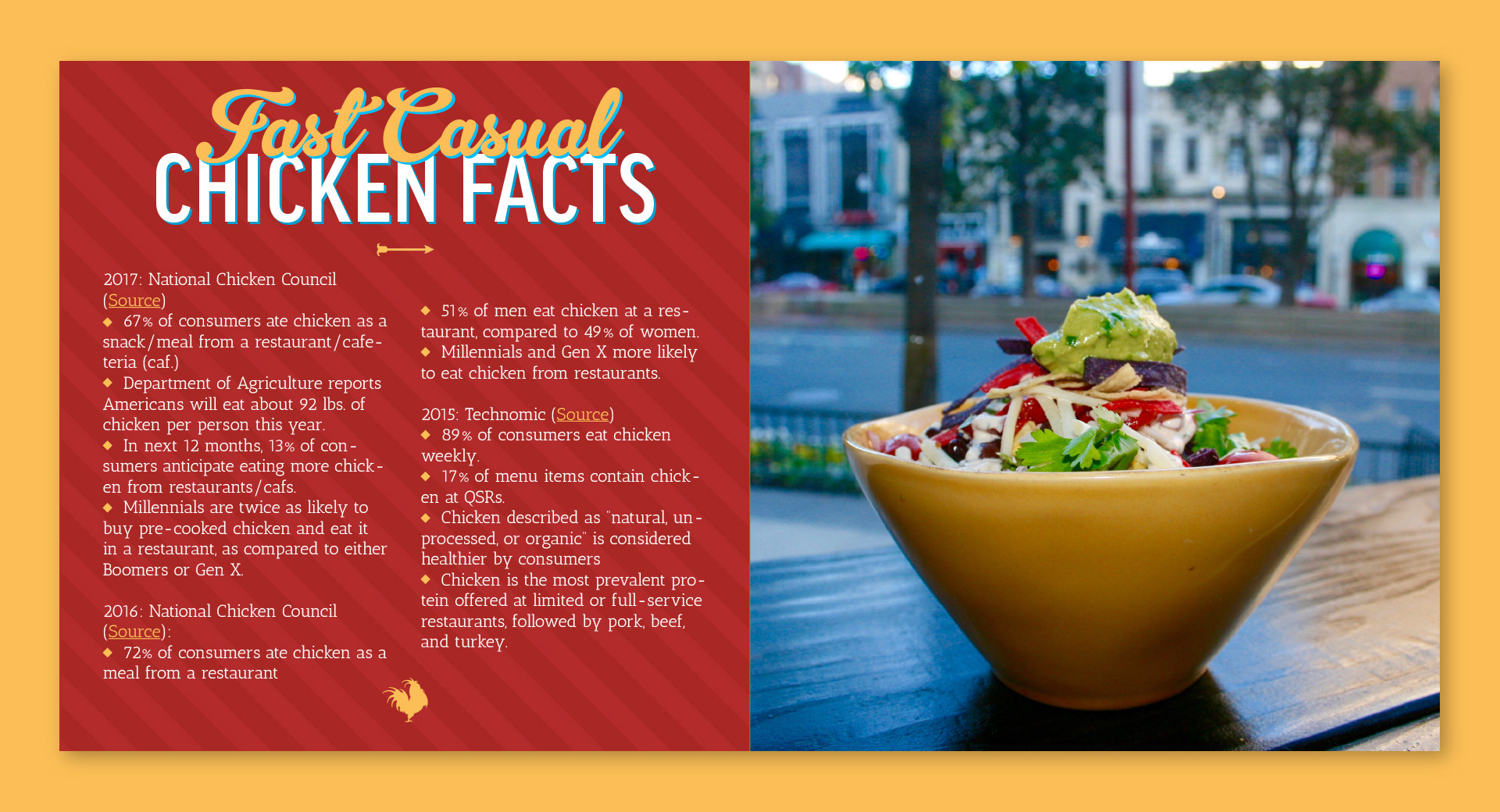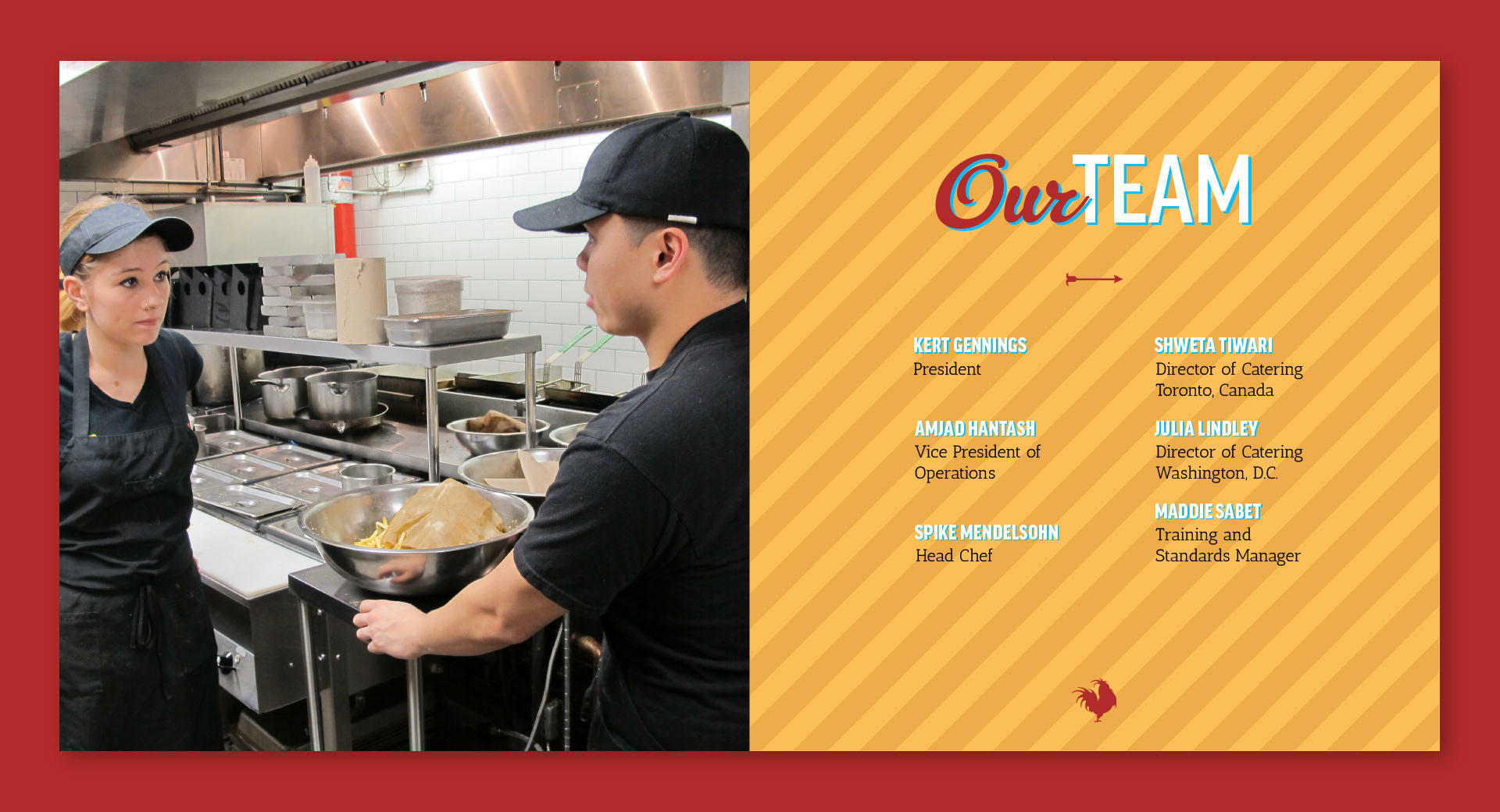 EN //

The Chickery is a pioneer in premium, chef-crafted roast chicken, hand-breaded chicken fingers, crafted sandwiches and salads, alongside tasty sides and house-made sauces.
Real food made fresh by real people, served in an inviting fast casual environment.
My job was to create an easy to read and catchy e-Brochure promoting their franchise to potential franchisees. To convey this concept, I used a homemade and crafted approach that resonated with the brand values and style.
ES //

 The Chickery es pionera en pollo asado de primera calidad, elaborado a mano, con bastones de pollo empanados a mano, sándwiches artesanales y ensaladas, junto con deliciosos acompañamientos y salsas caseras.
Comida real hecha fresca por personas reales, servida en un ambiente acogedor e informal.
Mi trabajo fue crear una e-Brochure atractiva y facil de leer para promover su franquicia a potenciales inversores. Para transmitir este concepto, usé un acercamiento visual casero y artesamal que resuena con los valores y estilo de la marca.
To see more you can visit: