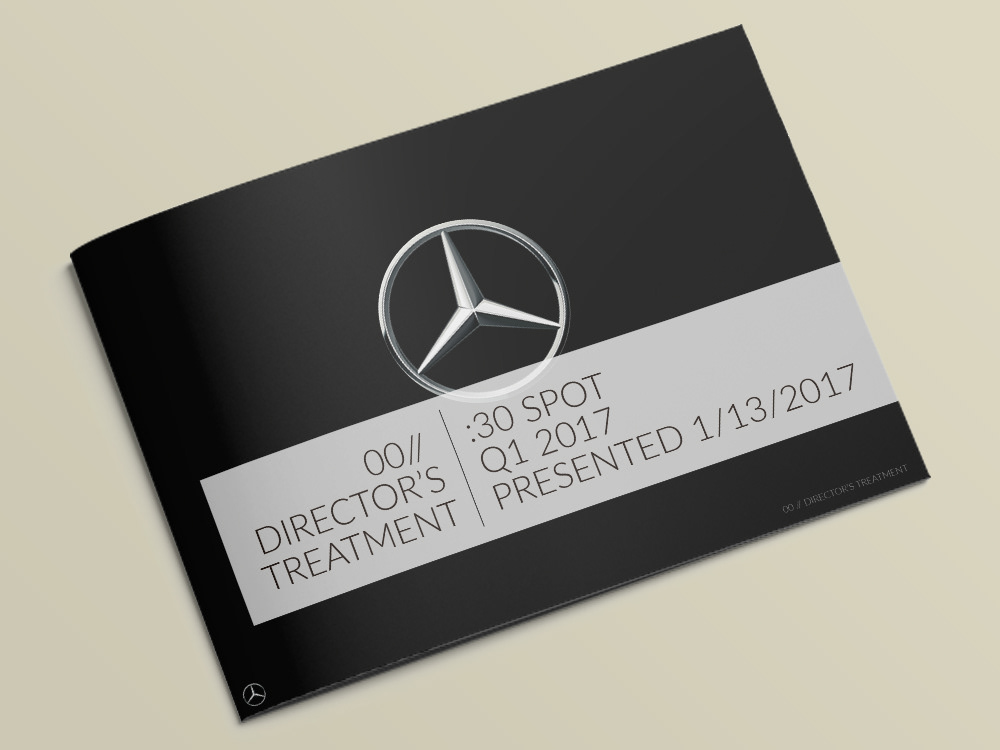 Before a TV Commercial Director is hired by a Company or Ad Agency, there is a bidding process. To be a part of this process a Director needs to show his or her creative vision with a visual and written presentation called "Commercial Treatment".

My job is to work with the Director's creative team to layout, research and design an appealing Commercial Treatment that clearly shows his vision for the project.
The finished Treatment is then sent to the Company or Ad Agency as a deciding factor in who the job is awarded to.

*The brands, texts, and images showed here, were modified to comply with the NDA (non-disclosure agreements) signed with the client.