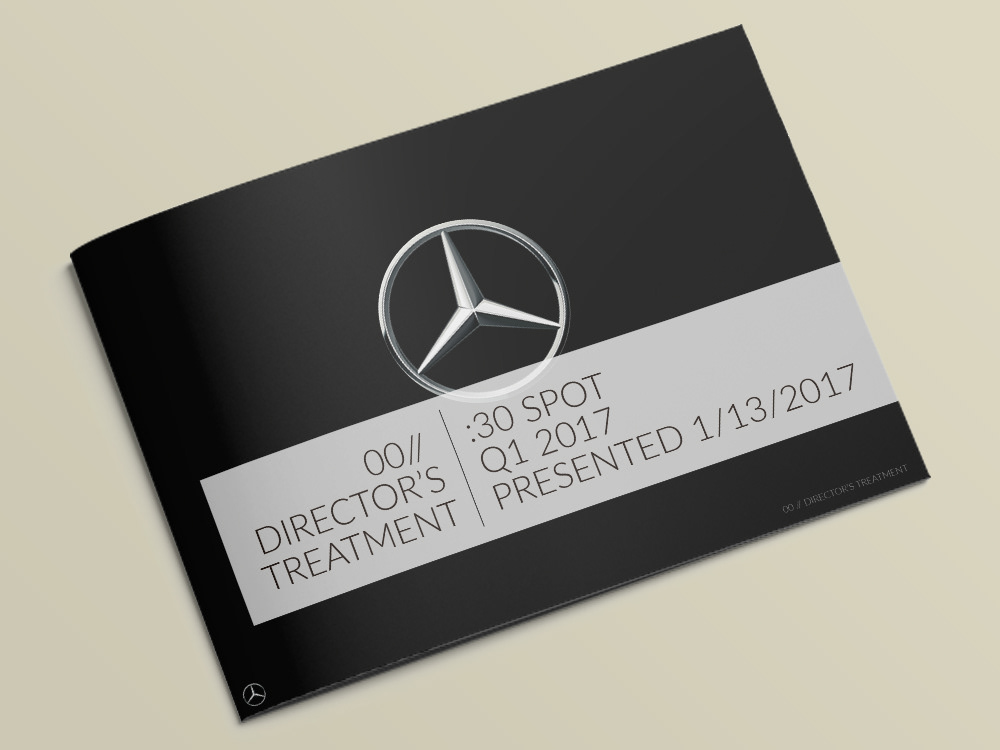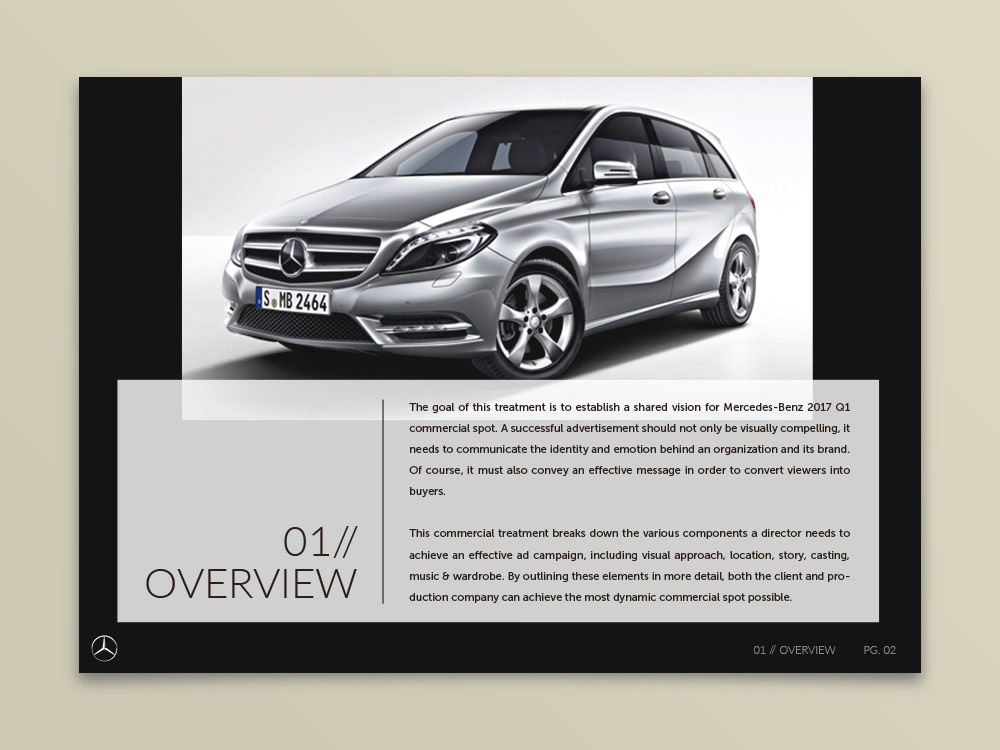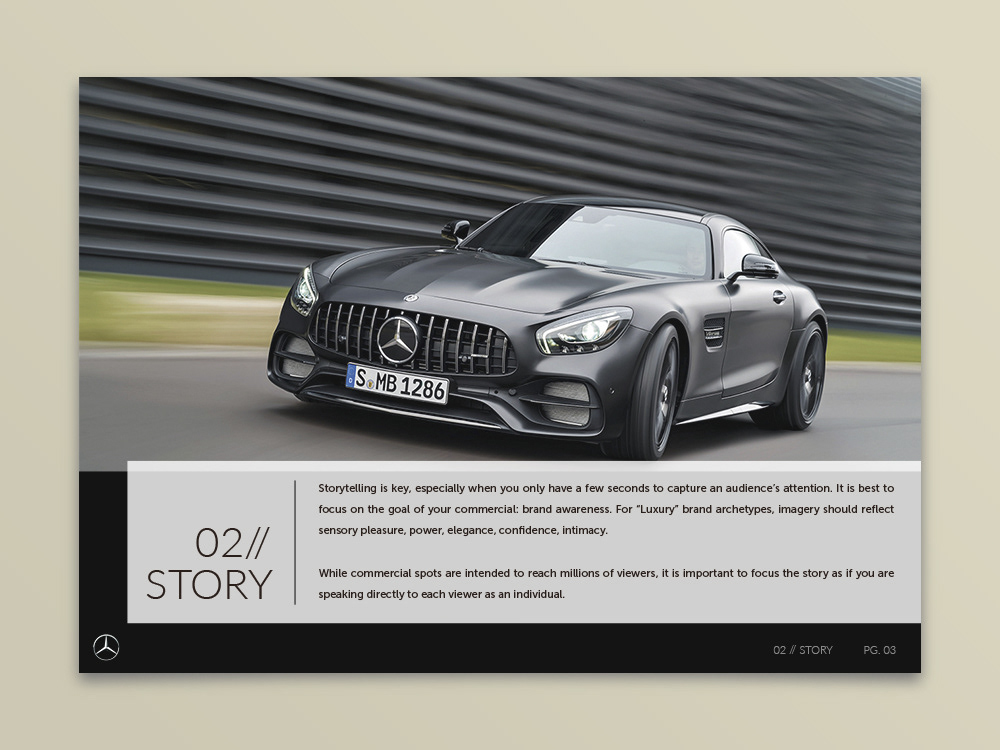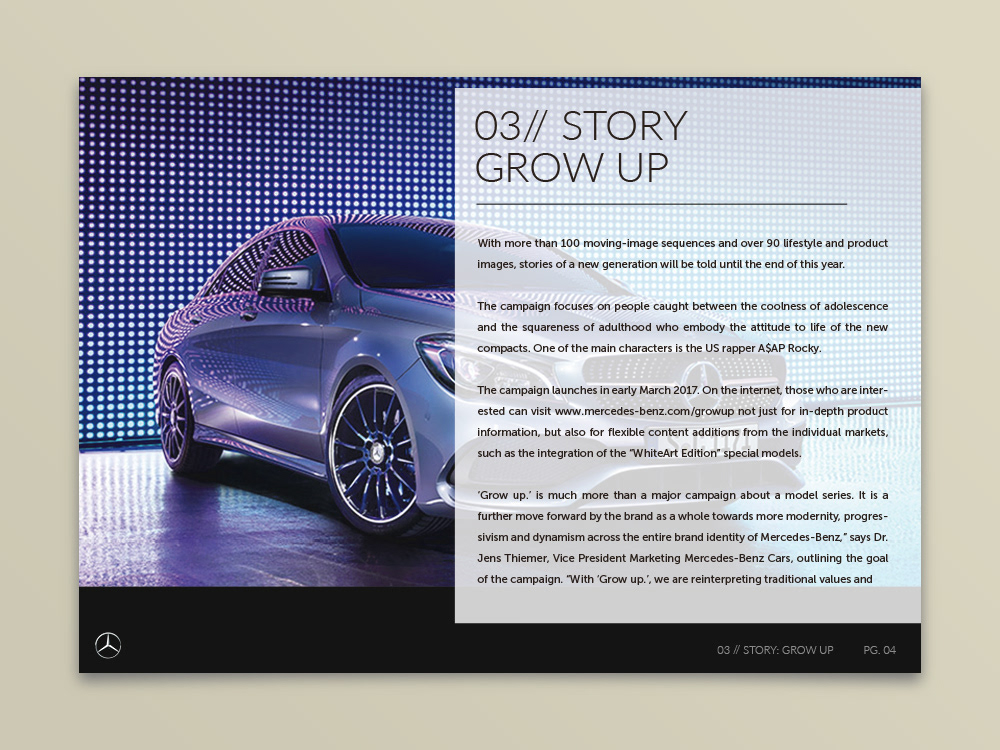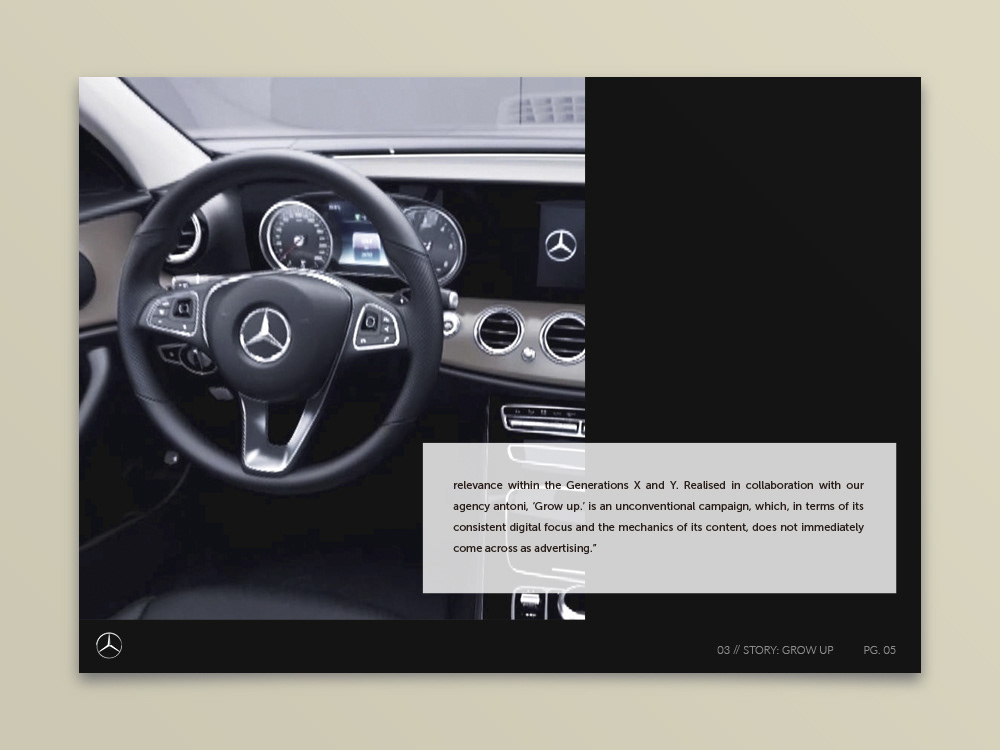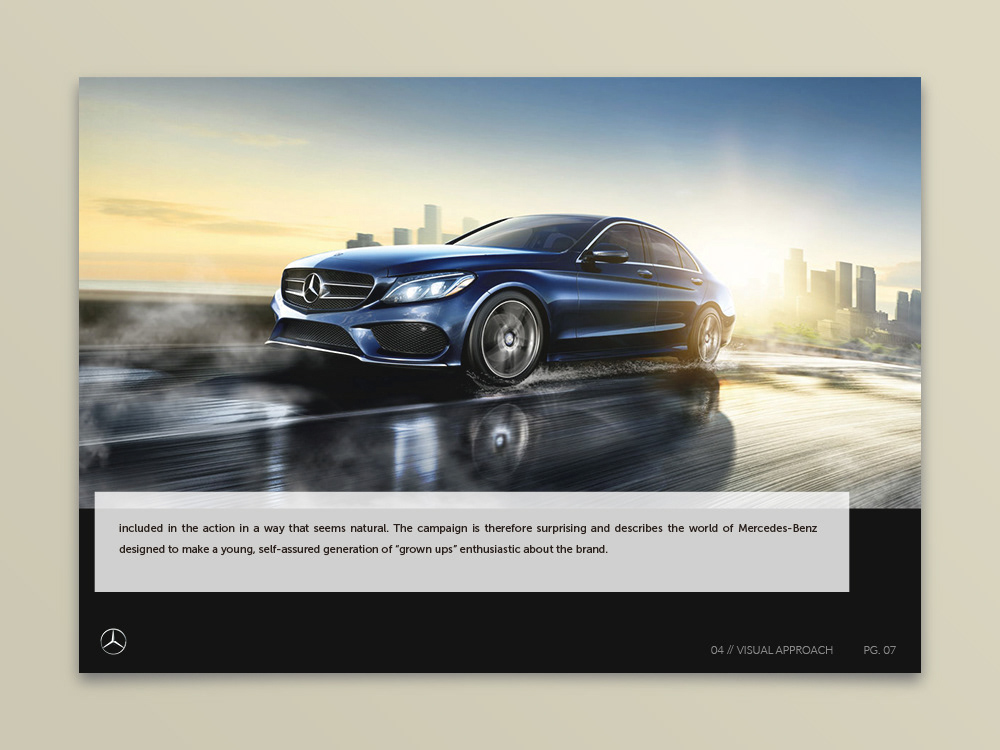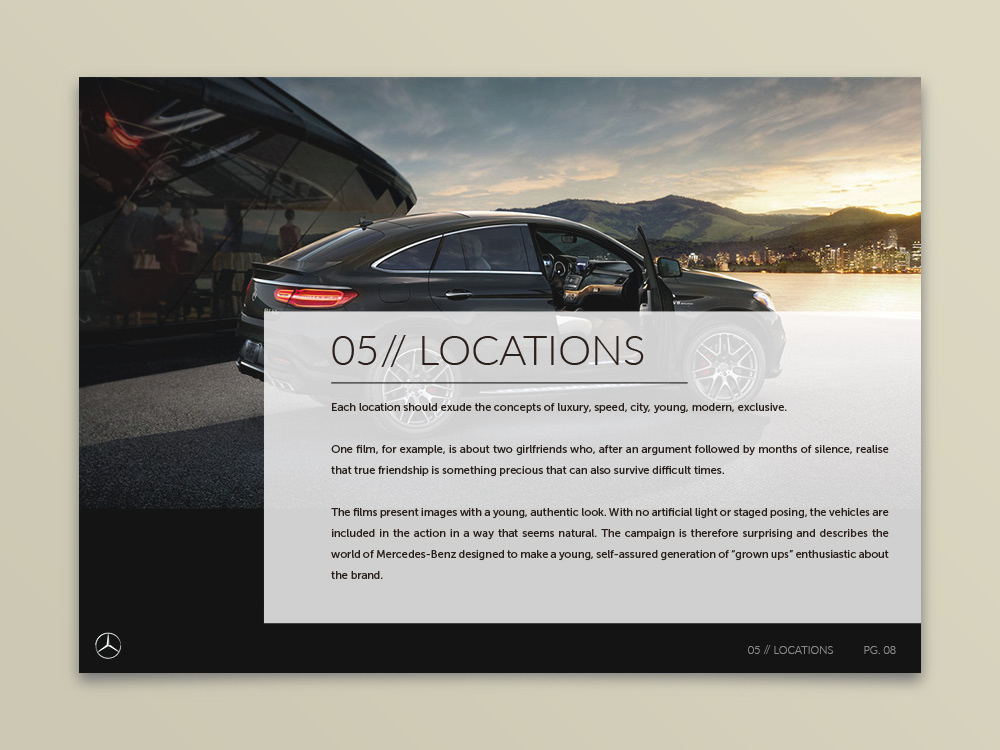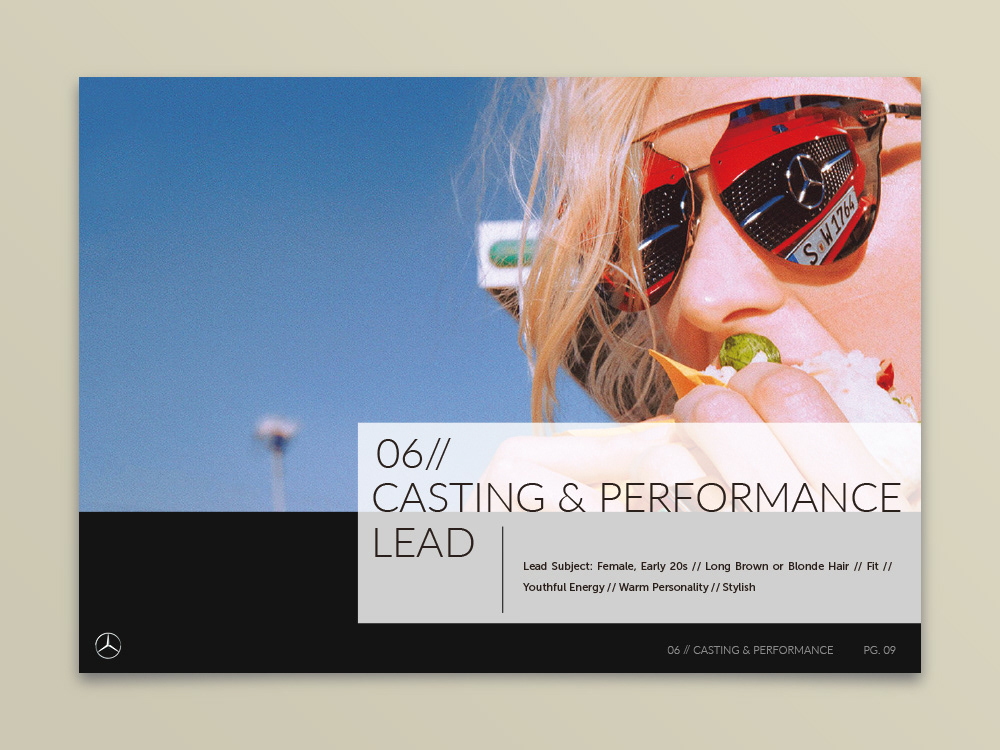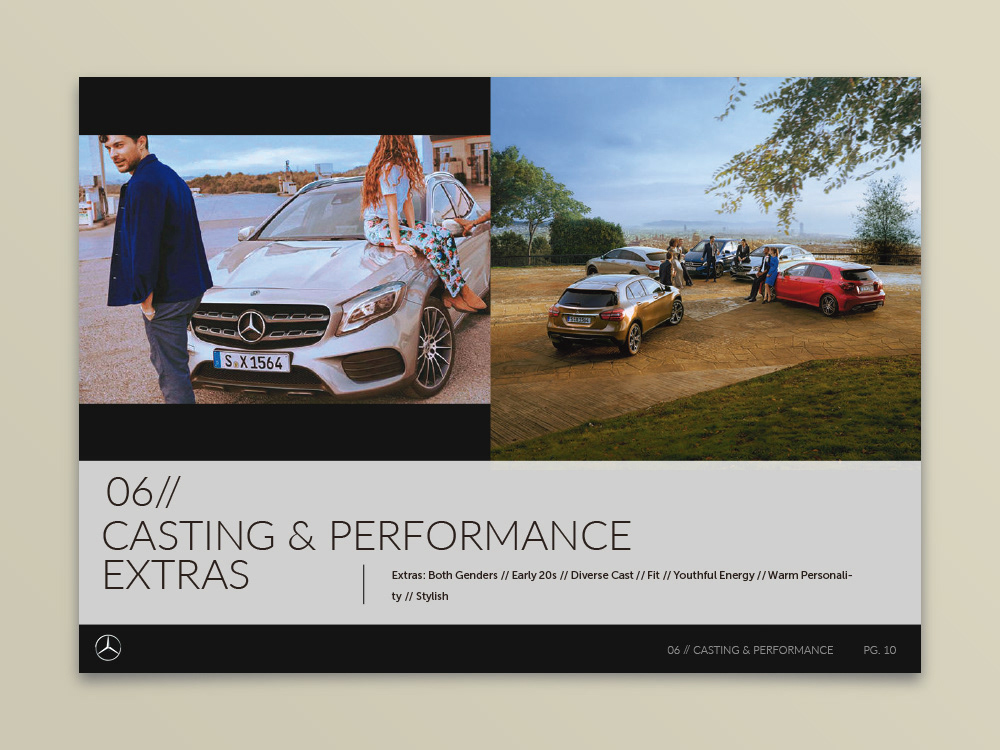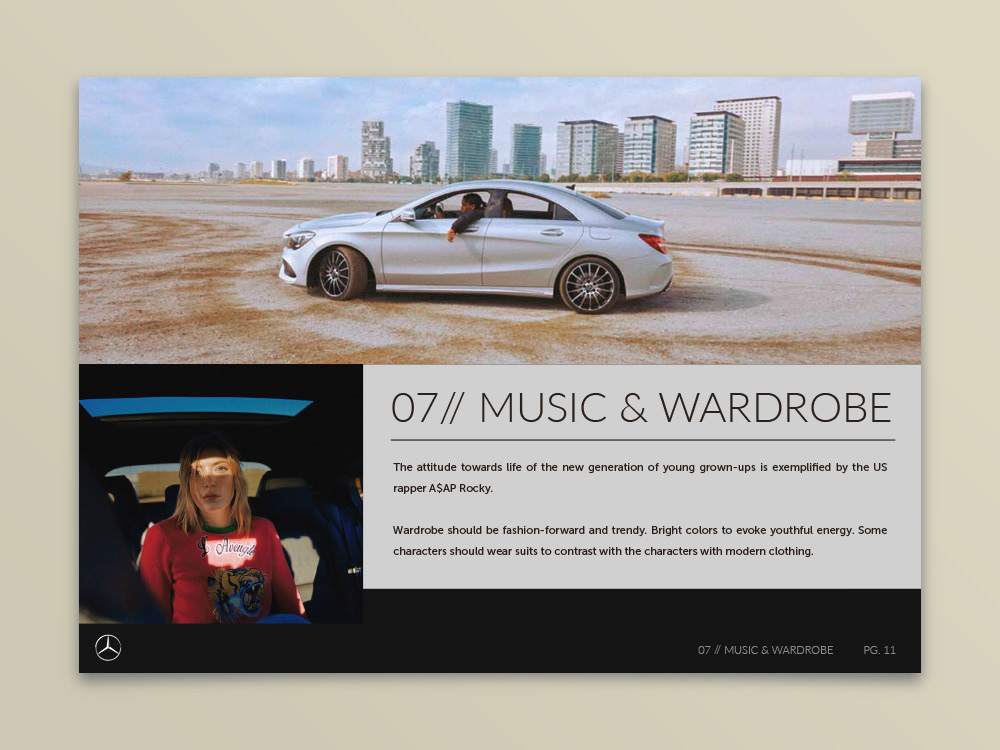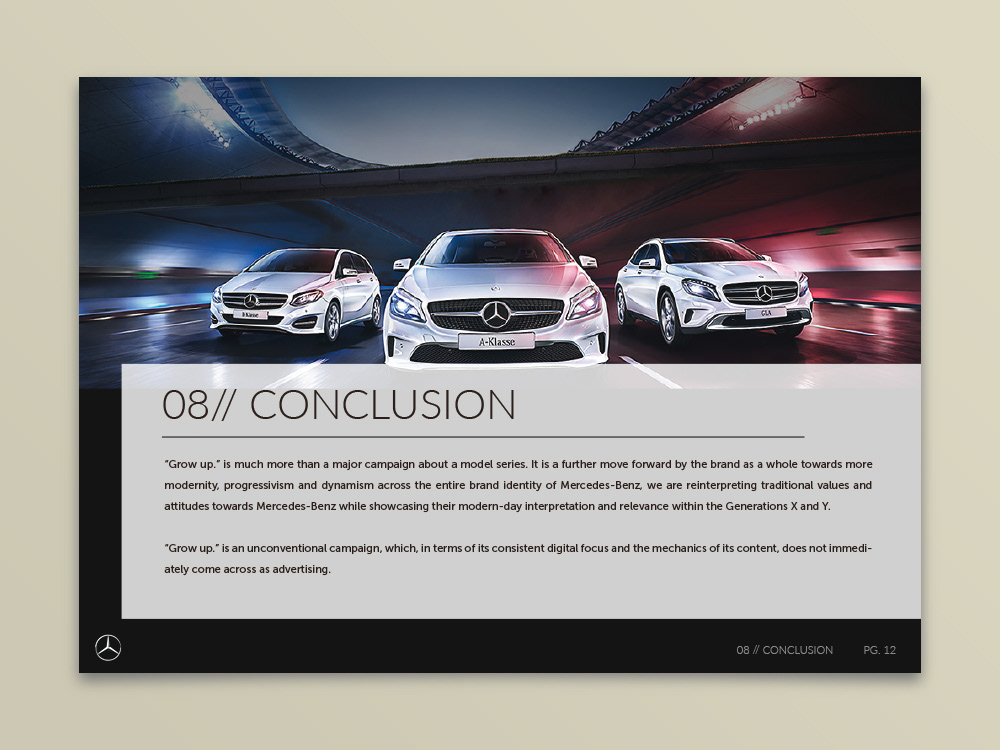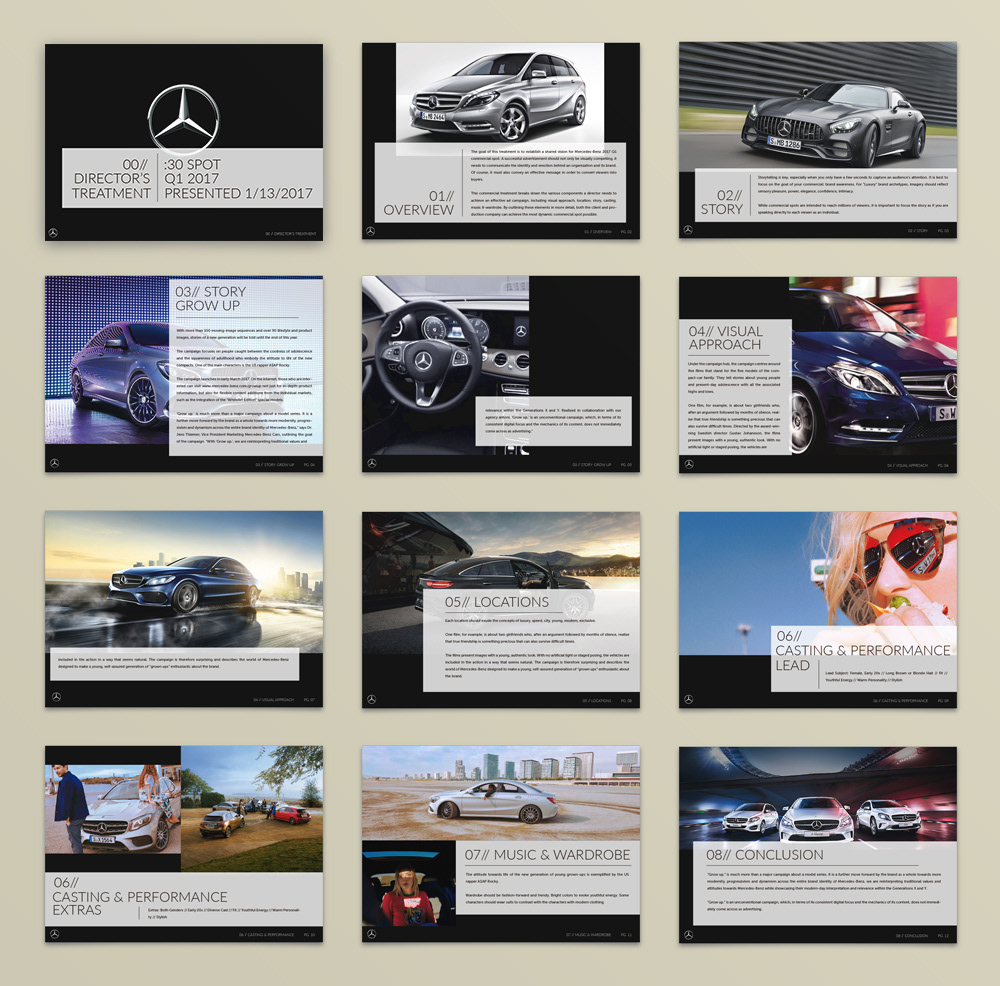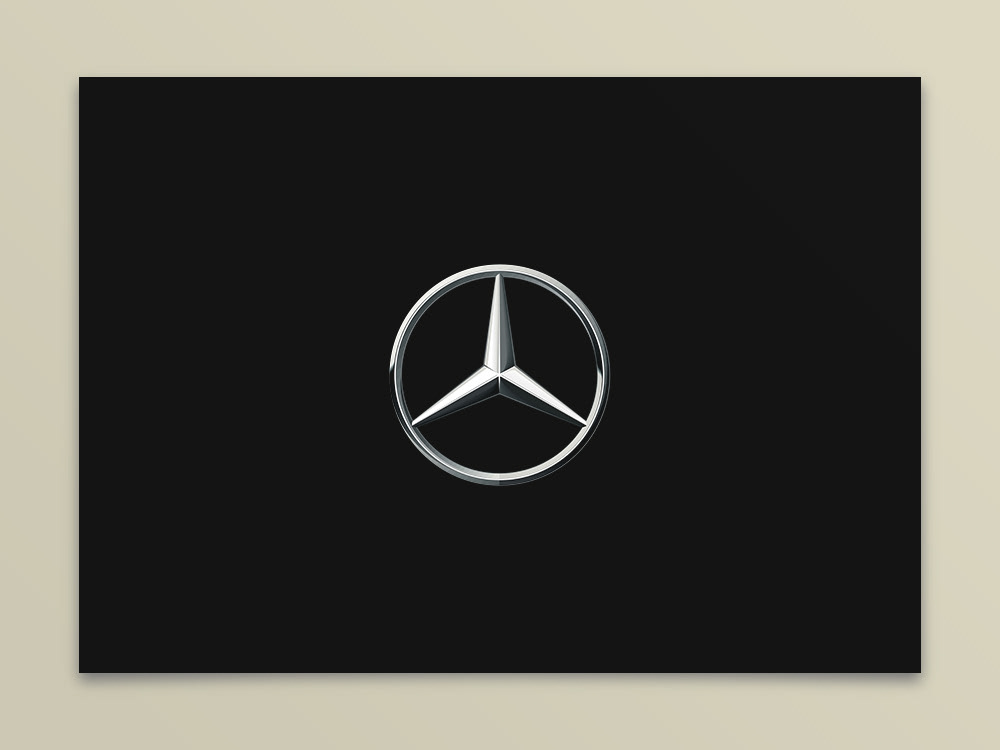 ​​​​​​​EN //

 

Before a TV Commercial Director is hired by a Company or Ad Agency, there is a bidding process. To be a part of this process a Director needs to show his or her creative vision with a visual and written presentation called "Commercial Treatment".

My job is to work with the Director's creative team to layout, research and design an appealing Commercial Treatment that clearly shows his vision for the project.
The finished Treatment is then sent to the Company or Ad Agency as a deciding factor in who the job is awarded to.
*The brands, texts, and images showed here, were modified to comply with the NDA (non-disclosure agreements) signed with different clients.
​​​​​​​ES //

 

Antes de que un Director de Comerciales de TV sea contratado por una Compañía o Agencia de Publicidad, hay un proceso de ofertas. Para ser parte de este proceso el Director necesita mostrar su visión creativa con una presentación escrita y visual llamada "Tratamiento Comercial".
Mi función es trabajar junto al equipo creativo del Director para diagramar, investigar y diseñar un Tratamiento Comercial que muestre claramente su visión del proyecto.
Una vez que el Tratamiento es finalizado, este se envía a la Compañía o Agencia, convirtiéndose en un factor decisivo en quien recibe el trabajo.
*Las marcas, textos e imagines mostradas aquí, fueron modificadas para respetar los NDAs (Acuerdos de Confidencialidad) firmados con varios clientes.