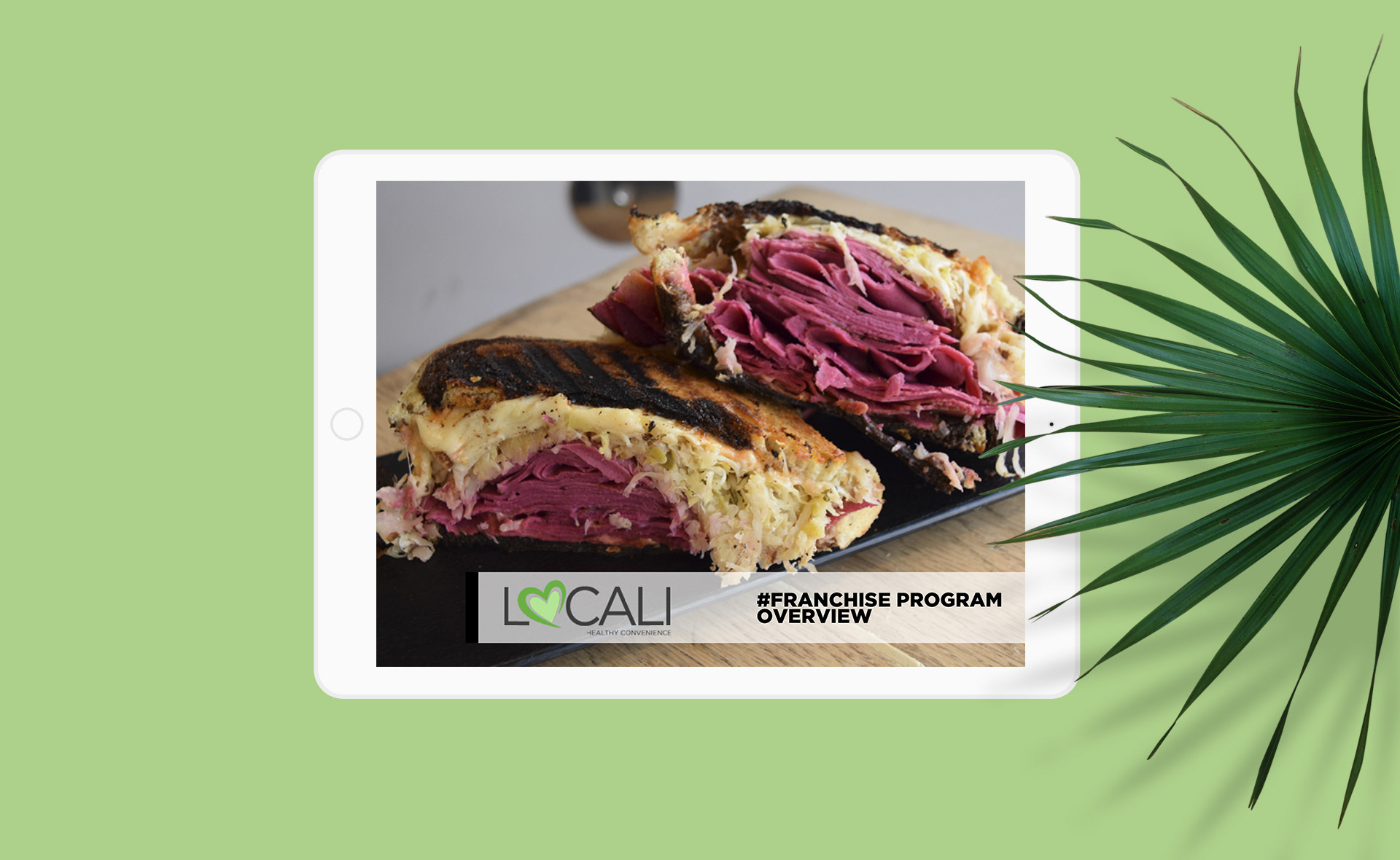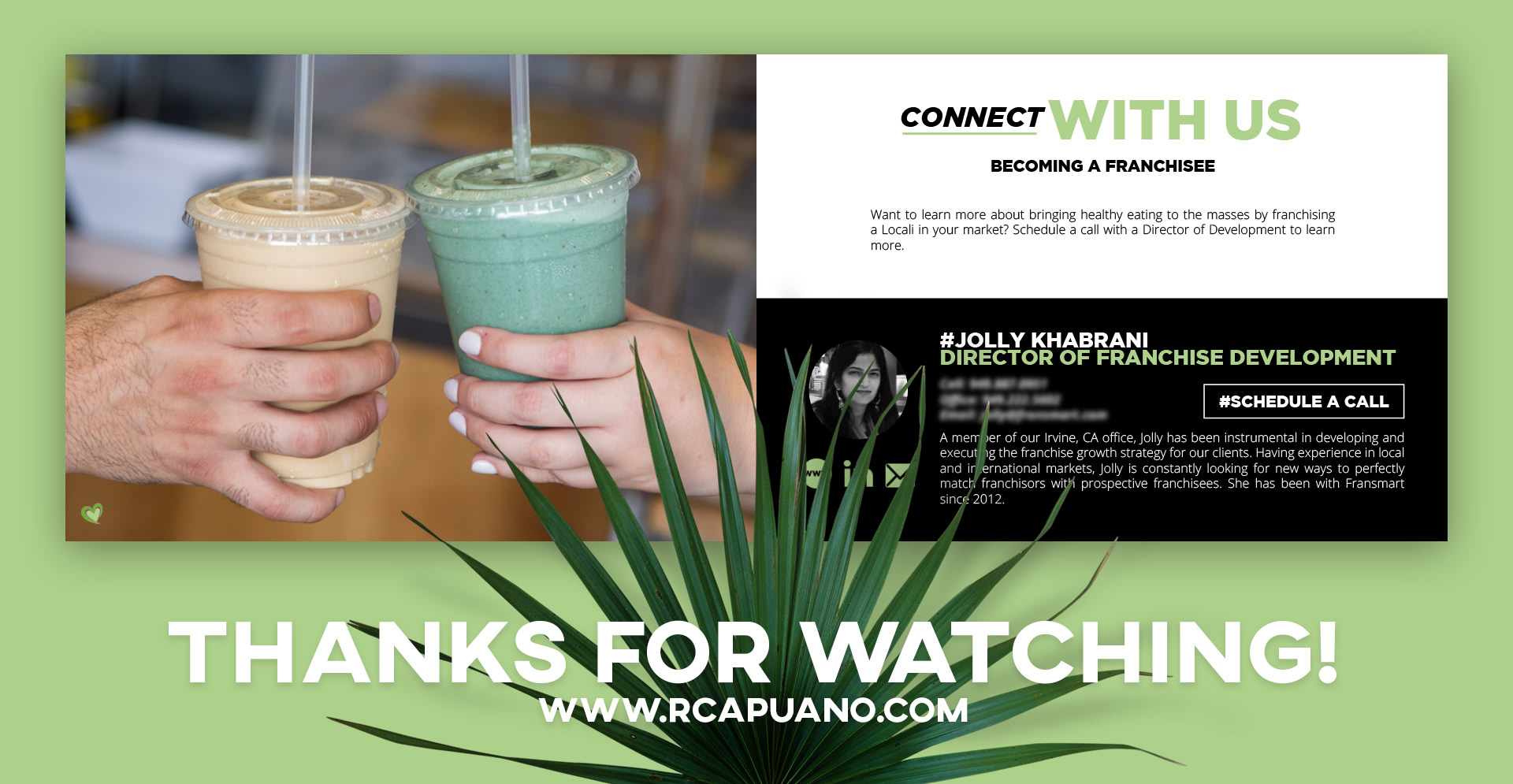 EN //

Locali is a health-focused, all-organic convenience store with quality organic deli options, beverages, snacks, pantry staples, grab & go meals, health & beauty items, and frozen treats.
My job was to create an easy to read and catchy e-Brochure promoting their franchise to potential franchisees. To convey this concept, I used a clean and modern approach that resonated with the brand values and style.
ES //

Locali es una tienda focalizada en productos saludables y organicos tales como alimentos, bebidas, snacks, dulces, comidas para llevar, cosmeticos y productos congelados de gran calidad.
Mi trabajo fue crear una e-Brochure atractiva y facil de leer para promover su franquicia a potenciales inversores. Para transmitir este concepto, usé un acercamiento visual limpio y moderno que resuena con los valores y estilo de la marca.
To see more you can visit: